Saudi Arabia allows women to enter football stadiums for 1st time in history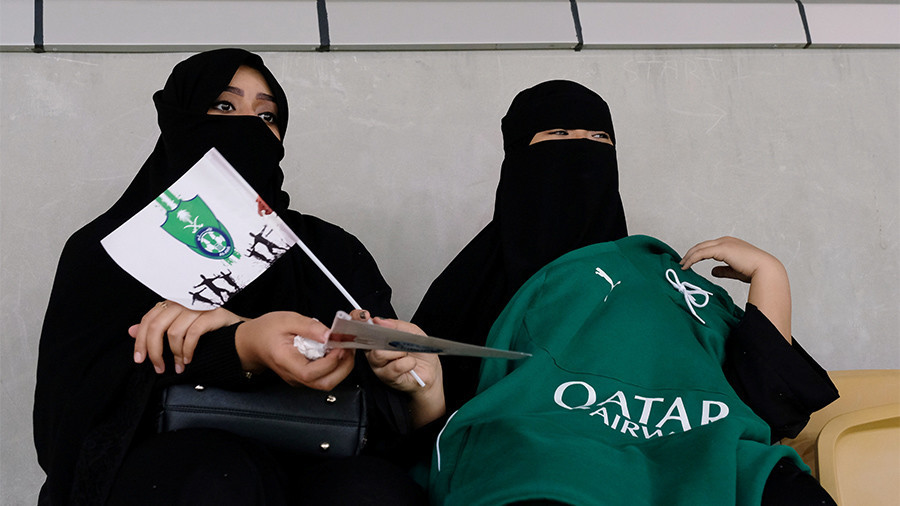 Saudi Arabia has allowed women to enter stadiums to watch men's football matches for the first time in the kingdom's history as the ultra-conservative kingdom eases the strict rules separating the sexes.
Saudi women were in the stands to watch Al-Ahli versus Al-Batin face each other in the city of Jeddah on Friday, just months before the national team kick off the FIFA 2018 World Cup against host Russia, in the opening match of the tournament on June 14 at Luzhniki Stadium in Moscow.
Until then, women had been prohibited from watching men's football matches, even those in which their spouses, sons or relatives played. Women will now be allowed to attend the matches, but will have to sit in segregated areas away from men, and must wear loose-fitting, full-length robes known as 'abayas,' as well as a headscarf, if they are Muslim.
The Kingdom's General Sports Authority announced in October that stadiums in Jeddah, Dammam, and Riyadh will be set up to accommodate families starting in 2018. The move comes as part of a wave of additional rights being granted to women in response to intense pressure from activists. The notorious driving ban on women was lifted in September 2017, and this week Saudi Arabia will host its first ever women's squash tournament.
The initiative to allow women into stadiums is part of the government's Vision 2030 program, spearheaded by Saudi Arabia's Crown Prince Mohammed bin Salman, and aimed at giving more freedom to women.
READ MORE: Iranian women excluded as Syrian women watch World Cup qualifier in stadium
Under his guidance, some aspects of the kingdom's guardianship system – which has aligned the country with a strict form of Sunni Islam known as Wahhabism, and under which a woman must have a male companion with her in public at all times – have become more relaxed.
Despite the breakthrough, there are still a host of basic human rights denied to women without the permission of a man, including applying for a passport, travelling abroad, and getting married.
You can share this story on social media: