Young Iranian chess grandmaster expelled from national team for not wearing hijab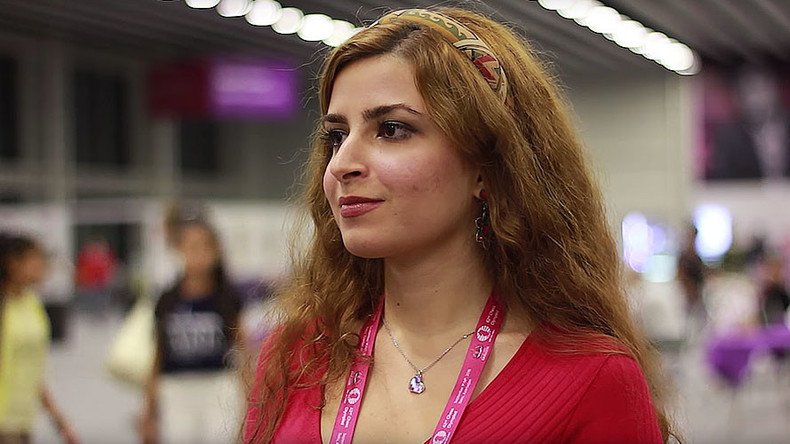 Iran has banned 18-year-old chess grandmaster Dorsa Derakhshani from competing for the national chess team for not wearing a hijab – obligatory dress for women under Iranian law.
Derakhshani was expelled for not covering her hair with the garment – compulsory wear for women since the Islamic Revolution in 1979 – while competing as an independent player in the 2017 Tradewise Gibraltar Chess Festival.
READ MORE: Indian sharpshooter boycotts Iran tournament over compulsory hijab law
Her brother Borna, 15, has also been banned after competing against Israeli player Alexander Huzman in the same tournament.
The siblings have subsequently been precluded from competing in future international competitions for the Islamic Republic. Dorsa obtained her International Master and Woman Grandmaster titles last year and currently lives in Barcelona, Spain, after taking up the offer of a year's residency.
The head of Iran's Chess Federation, Mehrdad Pahlevanzadeh, was quoted as saying the Chess Federation will deal with the siblings in the "severest way possible."
"The first step in dealing with them would be to deprive them from playing in Iran, and they won't have a chance to be in the national team," Pahlevanzadeh said, Azerbaijani news outlet Trend News Agency reported.
Belgium-based Iranian gender discrimination activist Darya Safai tweeted a negative reaction about the move with the hashtag "forced hijab."
"Dorsa to me is the true feminist, not the Swedish government parading with the headscarf with [President of Iran Hassan] Rouhani," Safai said in a Facebook post.
Safai was referring to members of the Swedish government – many of whom self-identify as feminists – who visited Iran in February.
The Swedish delegation received criticism from many observers who saw the move as a legitimization of an enforced law that violates women's rights in Iran.
Under Iranian law, women are required to cover their hair and wear loose-fitting clothes when they appear in public and foreigners are obliged to dress modestly when entering the Islamic Republic for whatever length of time.
"By actually complying with the directives of the Islamic Republic, Western women legitimize the compulsory hijab law," Masih Alinejad, CEO of human rights group UN Watch, wrote on Facebook.
It is the not the first time Iran's insistence on female competitors to wear the hijab has caused controversy.
In September 2016, female players accused the World Chess Federation (FIDE) of failing to stand up for women's rights after it said competitors must accept local law and wear hijabs during the world championship in Tehran, Iran.
Female grandmasters risked arrest if they did not cover their hair during the tournament, which prompted US women's champion Nazi Paikidze to boycott the event.
You can share this story on social media: