Russian Football Union chief Vitaly Mutko temporarily resigns, appeals lifetime Olympic ban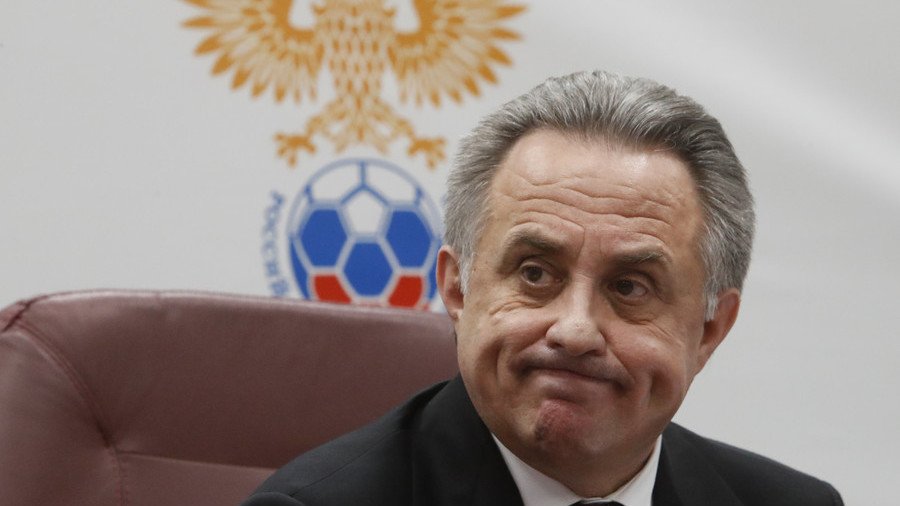 Russian Deputy Prime Minister Vitaly Mutko has announced he is stepping down from his post as head of the Russian Football Union (RFU) for six months to focus on upcoming litigation over his lifetime Olympic ban.
Mutko was handed a lifetime ban from the International Olympic Committee (IOC) on December 5 amid allegations of his involvement in a state-sponsored doping programme. He protested his innocence Monday by firmly denying that such a scheme ever even existed in Russia. "Nobody accused me in those reports. It just so happened to be that all the responsibility has been on me since the 2010 Vancouver Games. And I, as minister of sports of that time, was banned from attending Olympics," Mutko said at a meeting of the Russian Football Union (RFU).
Mutko served as the sports minister from 2008 to 2016 before being appointed deputy prime minister in October, 2016, shortly after the Rio Olympics Games which was marred by doping allegations against Russian athletes and a blanket ban on the country's renowned track and field team. He said he is filing an appeal with the Court of Arbitration of Sport (CAS) in Lausanne Tuesday over the IOC's decision to deny him access to Olympic events in any capacity.
Mutko said he would leave his post for only six months, until June, 25, as he would be focussing on challenging the legality of his ban in court. If the matter is settled ahead of schedule, he would return sooner, Mutko said, rejecting the possibility of the RFU holding snap elections. "My mandate is valid up until 2020. I'm going to be back."
The former sports minister's name appeared in the report by Canadian professor Richard McLaren on the Sochi-2014 Games which claimed to have unearthed widespread Russian violations of doping rules under a state-sponsored doping system. McLaren's dossier was based almost solely on the claims of disgraced former head of the Moscow anti-doping laboratory Grigory Rodchenkov, wanted in Russia over drug and doping related charges.
Recently, a number of Russian athletes at the Sochi games, including gold medalists Alexander Legkov, Alexander Tretyakov and Alexander Zubkov were stripped of their medals and barred from participating in any future Olympics. Twenty-two Russian athletes have filed appeals to the Court of Arbitration of Sport (CAS) over their lifetime bans.
Mutko slammed the decision by the IOC to slap bans – without hard evidence – on a number of Russian athletes, none of whom tested positive for doping. "We have met all demands by WADA and IOC! We have replaced all persons in charge…Then new demands surfaced, reports by McLaren, [Denis] Oswald, [former Swiss President Samuel] Schmid! 46 athletes have been blamed based on Rodchenkov's testimonies. But, in our view, not a single fact of doping violations by our athletes in Sochi has been established. Not a single one! And they have made their decisions."
During his temporary leave, Mutko will be replaced at the helm of the RFU by its Director General, Alexander Aliev.
Mutko had previously indicated he would be ready to step aside "at any moment" if such move would be in the best interest of all involved. As the head of the RFU, Mutko is a pivotal figure in the 2018 FIFA World Cup to be held in Russia from June 14 to July 15.
He said further that he was ready to quit his post as the head of FIFA's World Cup Organizing Committee (the body that oversees preparations to the World Cup) but that decision would be up to Russian authorities.
You can share this story on social media: