'I'm ready to go at any moment': Vitaly Mutko mulls 'resignation' amid doping allegation row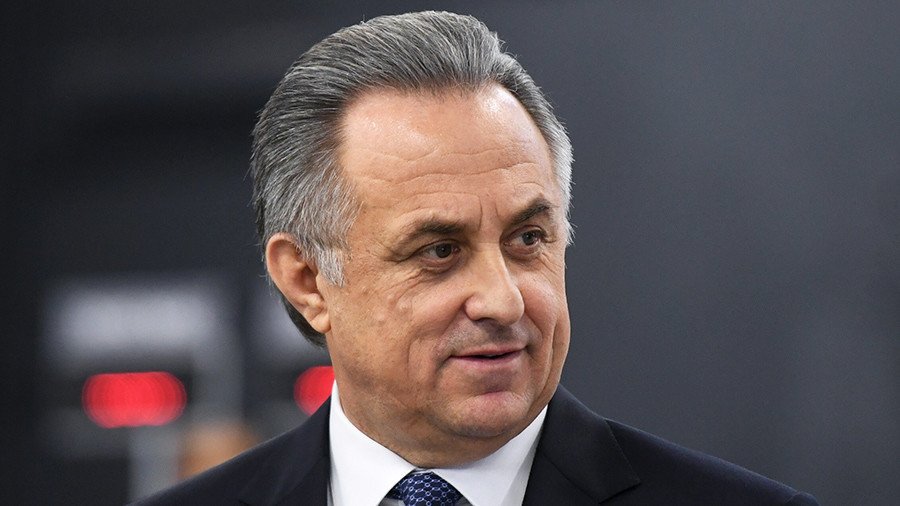 Russian Deputy Prime Minister Vitaly Mutko, who received a lifetime Olympic ban from the International Olympic Committee (IOC) on Tuesday, has spoken of his willingness to quit "at any moment" if it's in the best interests of all involved.
On Tuesday, the former sports minister was handed a lifetime ban from the Olympics as the result of an IOC Executive Board Meeting in Lausanne, which also banned Russia from sending a team to the 2018 PyeongChang Winter Olympics amid allegations of state-sponsored doping.
However, the ruling did leave the door open for 'clean' Russian athletes to compete under the neutral flag and the acronym OAR (Olympic Athletes from Russia) in South Korea.
"Let's not deal with this question now. You've known me for ages. I'm ready [to go] at any moment, if it will be for the best. I see who is saying this," Mutko told journalists on Thursday, R-Sport reported.
As head of the Russian Football Union (RFU), Mutko will play a huge role in running next year's FIFA World Cup, held in Russia from June 14 to July 15, but world football's governing body have said any IOC decisions involving doping will not affect preparations for the tournament. "FIFA has taken note of the decision made by the IOC regarding the participation of Russian athletes at the upcoming Winter Olympics," FIFA's press service told TASS.
"This decision has no impact on the preparations for the 2018 FIFA World Cup as we continue to work to deliver the best possible event."
Russian President Vladimir Putin branded the IOC ruling regarding Russian athletes, which was based on the findings of an investigation led by former Swiss president Samuel Schmid, "politically motivated", "unfounded" and "dishonest".
READ MORE: Putin: IOC ban 'politically motivated,' but Russia will not boycott Olympics
However, Putin said Russia would not stand in the way of clean athletes wanting to compete under the neutral flag, and categorically ruled out any boycott of the Games.
An appeal has been submitted to the Court of Arbitration for Sport (CAS) by 22 athletes who were handed lifetime Olympic bans for their alleged part in state-sponsored doping at the Sochi Games. These include Sochi gold medalists Alexander Legkov, Alexander Tretyakov and Alexander Zubkov.
The athletes have requested that the appeals against their exclusion be heard before the beginning of the PyeongChang Games on February 9.
Later on Thursday, Mutko implied that resignation was not at the forefront of his immediate thoughts, saying the main thing currently is for him to be with the athletes "to the end".
You can share this story on social media: