Yes to athletes, No to officials, Maybe to closing ceremony: Details of IOC Olympic ruling on Russia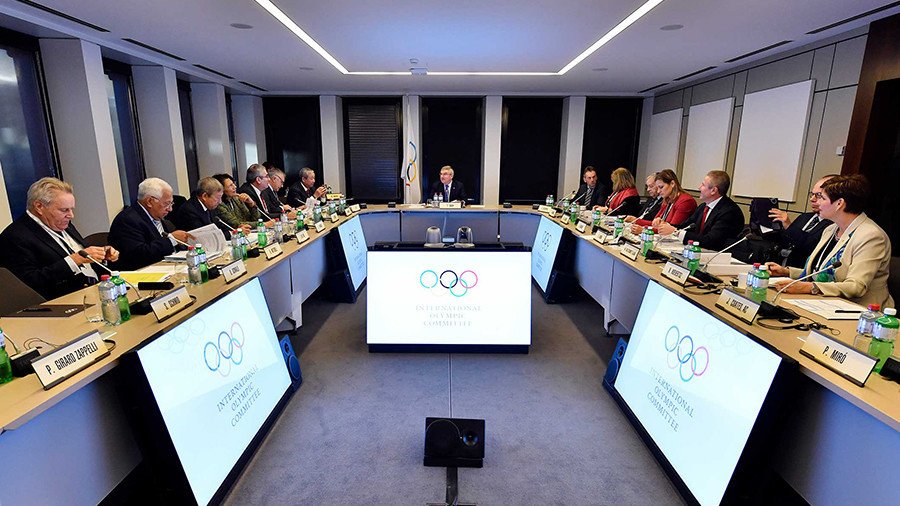 In balancing between punishing Russia for its "systematic manipulation of the anti-doping rules" and "protecting the rights of the individual clean athletes," the International Olympic Committee has produced a tortured compromise for the country's participation at PyeongChang 2018.
Here is a summary of the key IOC decisions announced in Lausanne in Switzerland Tuesday.
READ MORE: Russian Olympic Committee banned from 2018 Winter Games
No to the Russian Olympic Committee(ROC): Alexandr Zhukov has temporarily lost his seat as an IOC member as he is President of the ROC, which has itself been suspended from next year's Games in South Korea. Vitaly Mutko, Russia's sports minister during Sochi 2014, and his then deputy Yuri Nagornykh, have been given lifetime bans from all future Games. No Russian sports ministry officials will be accredited at PyeongChang. Coaches and support staff will be vetted by a panel, and must sign a declaration proclaiming their non-involvement in doping.
Yes to 'clean' athletes: Russian competitors will be allowed at the Olympics in South Korea in February, and "will enjoy the same technical and logistical support as any other Olympic athlete." Not just any athletes, though, but only those "invited" by the IOC "at its absolute discretion." A special panel will rule on the eligibility of Russian athletes, who must have a clean doping record, and may be required to undergo additional testing. It is also possible that athletes identified in the McLaren Report or other IOC-backed investigations will be barred by default.
No to national symbols: Both team and individual competitors from Russia will be given the unsightly and awkward designation of "Olympic Athlete from Russia (OAR)." OAR will be written on their uniforms, while an Olympic flag will be next to their name, and the Olympic anthem will be played when a medal is awarded to a Russian athlete.
Yes to fines: To compensate the money the IOC and WADA have spent investigating alleged Russian wrongdoing, the ROC will be obliged to pay $15 million "to build the capacity and integrity of the global anti-doping system."
Maybe to closing ceremony: In a step which the IOC hopes provides a semblance of redemption and closure, the Russian team could have its flag and name restored from the closing ceremony onwards, provided the other sanctions and conditions "are fully respected and implemented by the ROC and by the invited athletes and officials."
You can share this story on social media: