'Russia fulfilled all WADA criteria, should be reinstated' – Sports Minister Kolobkov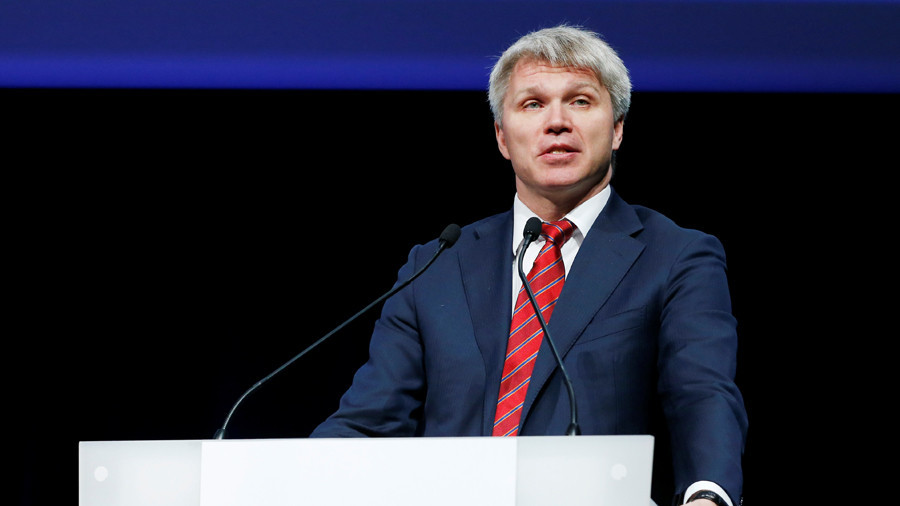 Russian Sports Minister Pavel Kolobkov believes the Russian Anti-Doping Agency (RUSADA) has fulfilled the criteria set out for it to be reinstated by the World Anti-Doping Agency (WADA).
Kolobkov, along with the president of the Russian Olympic Committee (ROC), Alexander Zhukov, represented Russia at the WADA Executive Committee Meeting on Wednesday in Seoul, South Korea.
"Together with the president of the ROC, we tried to explain our stance on RUSADA and its reinstatement. We spoke about what has been done in recent times," Kolobkov said, TASS reported.
"We think that we have fulfilled all criteria. Additionally, we voiced our attitude towards new information [published by mass media] that WADA received.
"We had the opportunity to publicly state our position and answer all questions. Because many of our colleagues – sports officials from other countries and WADA members – were not aware of what was taking place, as they gained their information from the press. This information is not always correctly laid out and interpreted, that's why it was important to provide first-hand information," he added.
RUSADA was declared non-compliant with the WADA code in the wake of the doping scandal at the end of 2015. WADA later worked out a roadmap to compliance which outlined a series of requirements for RUSADA to be reinstated; the WADA Foundation Board meeting will decide on Thursday if those requirements have been fulfilled.
Canadian International Olympic Committee (IOC) member and member of WADA's Foundation Board, Dick Pound, recently said if the body's non-compliance status is maintained, the IOC would find that fact hard to ignore.
"If [RUSADA] is still not regarded as compliant, that's a further hurdle – ethical or political or practical – that affects the IOC," Pound, a former IOC vice-president, said.
"It's gonna be hard for the IOC to say, notwithstanding the fact that there's no accredited laboratory in Russia and there's no accredited national anti-doping agency that we can ignore all that. All these pressures are building up."
READ MORE: Pyeongchang ban? German reporter claims 2018 Winter Olympics won't include Russia
The IOC Executive Committee meeting, which is set for December 5, will decide on Russia's participation in the upcoming 2018 Winter Olympic Games in PyeongChang, South Korea. Ahead of the meeting, speculation also emerged in Western media regarding possible sanctions which might be imposed on the Russian Olympic team.
Last week, the New York Times published an article titled 'No Russian Anthem at Olympics? I.O.C. Weighing Possible Penalties,' in which the outlet reported that the Russian flag and anthem could be banned at the Winter Olympics as a possible punishment for alleged doping violations.
On Sunday, a German journalist and documentary filmmaker on alleged doping in Russian sports, Hajo Seppelt, predicted that WADA will not restore rights to RUSADA, which could lead to the IOC banning Russia from PyeongChang 2018.
You can share this story on social media: