Pyeongchang 2018 chief hopes to see Russian team at Winter Olympics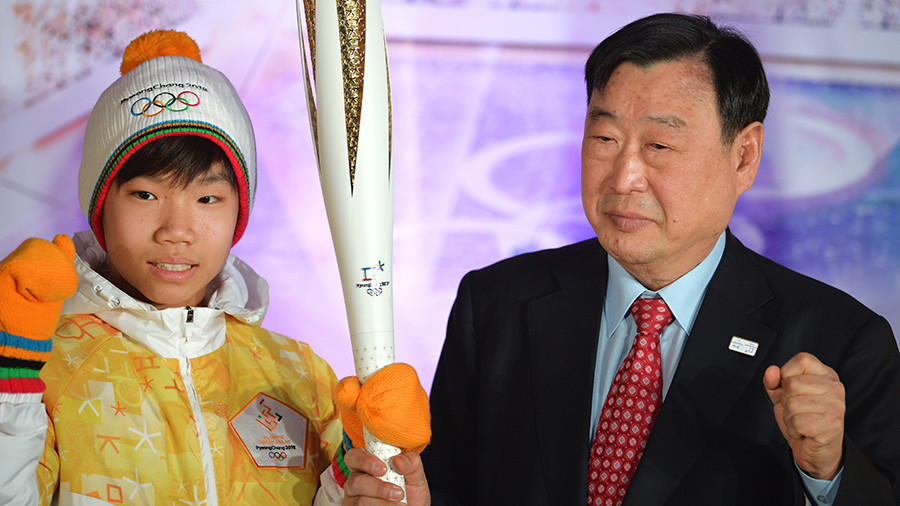 President of the Pyeongchang Organizing Committee, Lee Hee-beom, says he hopes to see Russian athletes competing at the upcoming Winter Games in South Korea.
"As president of the Organizing Committee I sincerely wish that all the countries will take part [in the Olympics], particularly Russia. In this situation it's of great importance for us," Lee was quoted as saying by RSport.
"We know they [Russia] are seriously preparing for the Games and want to participate in it. I expect they will take part," he added.
The comments come amid media reports of a possible ban on Russia's participation in the Games.
Last week, the New York Times published an article titled 'No Russian Anthem at Olympics? I.O.C. Weighing Possible Penalties,' in which the outlet reported on possible penalties against Russia at the 2018 Olympics, citing "several people with knowledge of the deliberations."
Following the publication, the International Olympic Committee (IOC) branded the claims "premature speculation" when RT addressed the committee for comment.
"This is all premature speculation before the Oswald and Schmid Commissions have even completed their work and before due process, to which any individual and organization is entitled, has been followed," read the official answer from the IOC.
This Sunday, German journalist and documentary filmmaker on alleged doping in Russian sports, Hajo Seppelt, said that he believes Russia faces the threat of being banned from the 2018 Pyeongchang Games.
READ MORE:'Premature speculation' – IOC on reports of Russian anthem ban
In a speech broadcast by German channel ARD on Sunday, Seppelt said that according to his sources, the World Anti-Doping Agency (WADA) will not restore rights to the Russian Anti-Doping Agency (RUSADA) at meetings held this week in Seoul, South Korea, which could lead to the IOC banning Russia from the Games.
Russian Deputy Prime Minister Vitaly Mutko criticized the recent media claims, calling them "planned attempts to discredit Russia."
"This is their [the Western media's] style – to issue such articles on the eve of WADA meetings and later to deny those reports," Mutko said, TASS reported.
You can share this story on social media: