NFL star roasts porn star turned-host Mia Khalifa over Twitter flirting attempt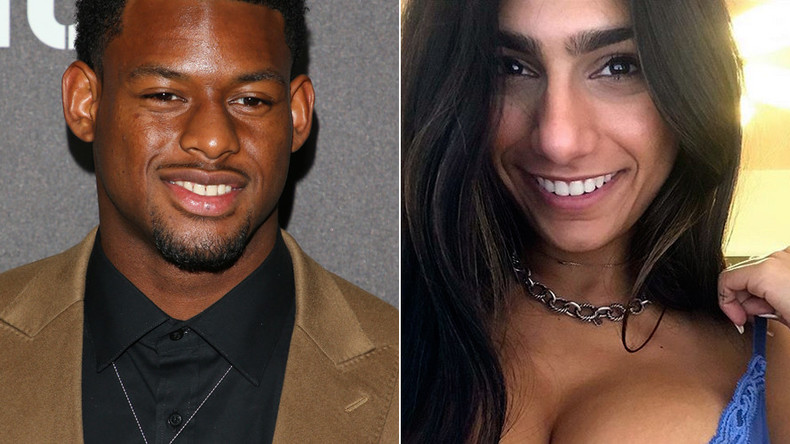 Pittsburgh Steelers wide receiver JuJu Smith-Schuster has trolled former porn star Mia Khalifa, now a sports talk-show host, for attempting to flirt with him on Twitter.
Serial-prankster Khalifa, who makes a habit of playing sports stars for a fool when they think she is hitting on them, sent a flirty message to Smith-Schuster on the social networking site.
READ MORE: Porn star Mia Khalifa who received ISIS death threats to become US sports talk-show host
"You are my new favorite follow on twitter @TeamJuJu #TeamFindJujusBike," she wrote. The hashtag is a reference to Smith-Schuster's bicycle, which was recently stolen.
But the 20-year-old, who is the youngest player in the NFL, let his years be no excuse for naivety. He replied with an instant deflection of Khalifa's jests.
"Oh hell nah, I'm not fallin for this lol I'm young not stupid," he responded, following up his rebuff with a series of extremely humorous gifs, depicting Khalifa as an NFL player being blocked.
Smith-Schuster's team the got in on the action, curtly replying to Khalifa's direct tweet, "I am the least of your issues @steelers," with "new phone who dis." The tweet has since been deleted.
Since the exchange, Smith-Schuster's bike has been found.