'I agree with Putin, I can't disagree with our president!' – Zenit manager on foreign players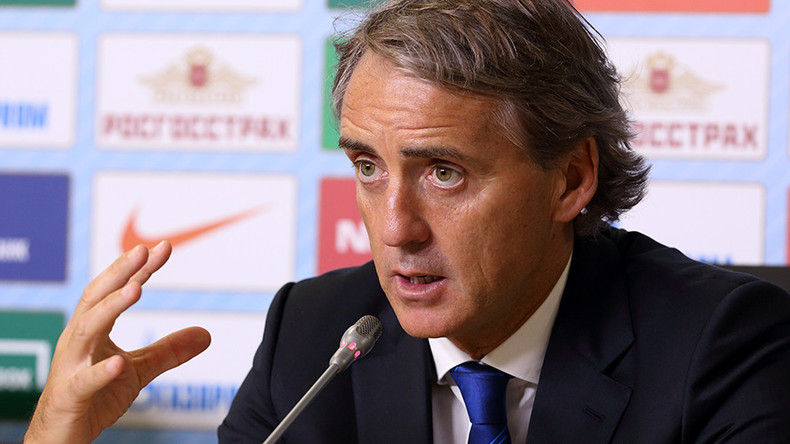 Roberto Mancini, manager of Russian football team Zenit St. Petersburg, has sided with Russian President Vladimir Putin's criticism of the high number of foreign players in a recent European match.
At a Kremlin meeting earlier this month, Putin mocked Zenit president Sergey Fursenko when the latter spoke of football becoming a "truly Russian game," reminding him that his team fielded only three Russians in a recent Europa League match with Real Sociedad.
Read more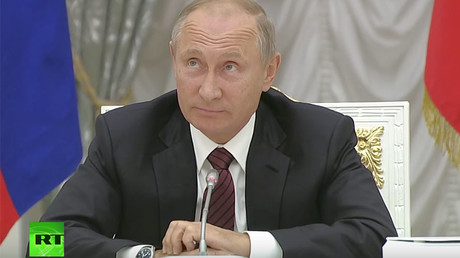 "Well done, Sergey! You've got eight foreigners running around the pitch for Zenit in the Europa League. And two Russian citizens; and the goalkeeper – that's three. It's very interesting what you've told us," Putin retorted.
When asked about Putin's comments in an interview for Zenit's official website before his side's Europa League match at home to Rosenberg, Mancini replied with a tongue-in-cheek answer.
"I agree, I cannot disagree with our president," the 52-year-old Italian dryly replied.
Putin was present at the opening of Luzhniki Stadium to mark the event by beginning the official FIFA World Cup trophy tour around 24 Russian cities and 50 countries.
Russia's president will also attend the final Russia 2018 World Cup draw held on December 1 at the Kremlin.
To celebrate Putin's 65th birthday on October 7, Chechen leader Ramzan Kadyrov held a football match in his honor that included Brazilian legend Ronaldinho and a team of Italian international legends.
READ MORE: Ronaldinho joins Kadyrov in Chechnya football match to honor Putin's 65th birthday
Zenit go into the game with Rosenberg top of the Russian Premier League (RPL) but Mancini is still expecting a difficult match against Norway's Rosenborg.
"Absolutely everyone is ready for the match. The only difference for us is that the Europa League rules are different and the matchday squad is smaller, so some will not be in the squad," he said.
"They are a strong team, which regularly play in European tournaments. We are waiting for a very difficult game. Rosenborg will be well prepared physically, so we are not expecting an easy match. They have many players with experience in Europe."