NFL to meet in New York in attempt to solve anthem controversy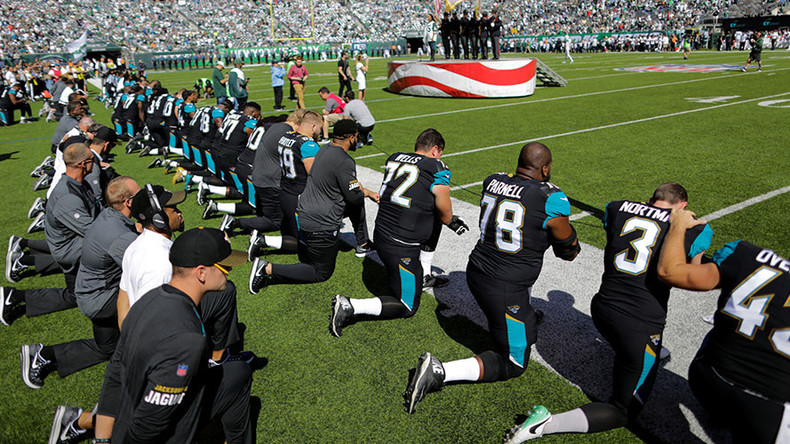 The National Football League (NFL) will try to find a way out of the anthem crisis during an owners meeting that will take place on Tuesday and Wednesday in New York City.
The league owners along with players, their union leaders, and club owners will gather in Manhattan to work out a compromise over the kneeling protests that have swept the NFL.
US President Donald Trump openly criticized the ongoing protests, and even called for players who protest to be fired.
Read more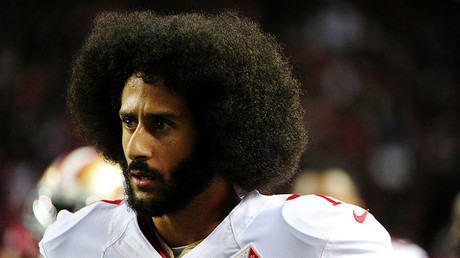 Dallas Cowboys owner Jerry Jones was among the most vocal on the issue, threatening to bench athletes who refused to stand for the anthem.
Last week, NFL Commissioner Roger Goodell sent a letter to the league's 32 teams, in which he said "everyone should stand for the National Anthem" as it is "an important moment in our game."
"We want to honor our flag and our country, and our fans expect that of us," Goodell said, NFL.com reported.
However, there was no indication that the league will prohibit players from being engaged in protests on social issues.
Later, Goodell confirmed the league will not force players to stand for the anthem and there will be no policy change regarding the kneeling protests.
NFL spokesman Joe Lockhart said on Monday he "anticipated a very productive presentation" at the upcoming owners meeting, where all sides will try to move from protest to progress.
Former San Francisco quarterback Colin Kaepernick, who launched the wave of protests last year, filed a grievance against the NFL on Sunday over alleged collusion not to sign him.
READ MORE: 'Worse week than Weinstein': Veteran NFL broadcaster sorry for New York Giants' form comment
Kaepernick, 29, has remained unemployed since he opted out of his contract with the San Francisco 49ers in March, and has linked his inability to find a new team with his anthem protests.
In September, Nike, one of the NFL sponsors, sent a statement to the media saying they respect the players' stance on important social issues.
"Nike supports athletes and their right to freedom of expression on issues that are of great importance to our society," the company said.