Russia introduces football discrimination watchdog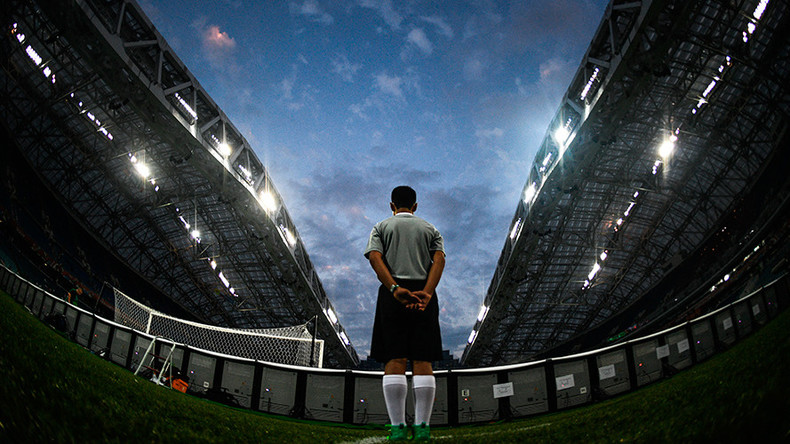 A new monitoring body to counter racism and other forms of discrimination within the Football Union of Russia (FUR) has begun its mission in the domestic championship in preparation for the upcoming 2018 World Cup.
"The main goal of the new anti-discrimination monitoring system is to contribute to creation of a fair and friendly atmosphere in the stands during matches of the Russian Premier League," Russian Football Union's racism inspector Alexey Smertin said during a meeting of the RFU control and disciplinary committee Thursday.
Read more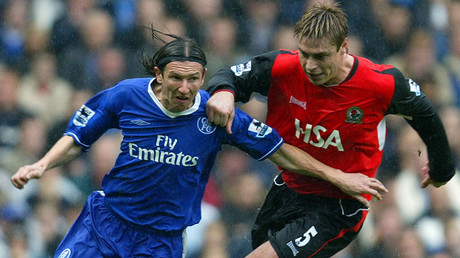 The monitoring system has been developed by FUR in cooperation with FIFA. The anti-discrimination body was announced ahead of the recent 2017 FIFA Confederations Cup. Smertin, a former Russian international and English Premier League midfielder was named the FUR anti-racism inspector in March.
"The system has proved to be excellent during the Confederations Cup and we're sure that it would contribute the Russian championship greatly," Smertin said.
"World Football Cup is ahead and we want the fan culture to measure up with the highest international standards not only during this massive football feast, but after its conclusion too, becoming a legacy of the tournament for the domestic football."
The anti-discrimination monitoring mechanism has already yielded results on the domestic front. FC Spartak Moscow and FC Dynamo Moscow have been fined 250 thousand rubles each (some $ 4500) for the racist behavior of their fans.
FC Avangard, playing in the second tier, was fined 50,000 rubles (some $ 850) for some sort of "Nazi" chants by its fans. The clubs have been warned that repeated offences would result in more severe punishments.
READ MORE: 'We heard about hooligans & racism, but no incidents, all ran smoothly' – FIFA chief Infantino
"Implementation of the discriminative actions monitoring is an important step for Russian football evolvement," FUR CEO Aleksandr Alaev said. "We'll to contribute to development of the system and will do our best to completely eradicate racism and other forms of discrimination from domestic stadiums."