'Smertin will be competent football racism inspector' – Russian Deputy PM Mutko
Published time: 22 Feb, 2017 15:19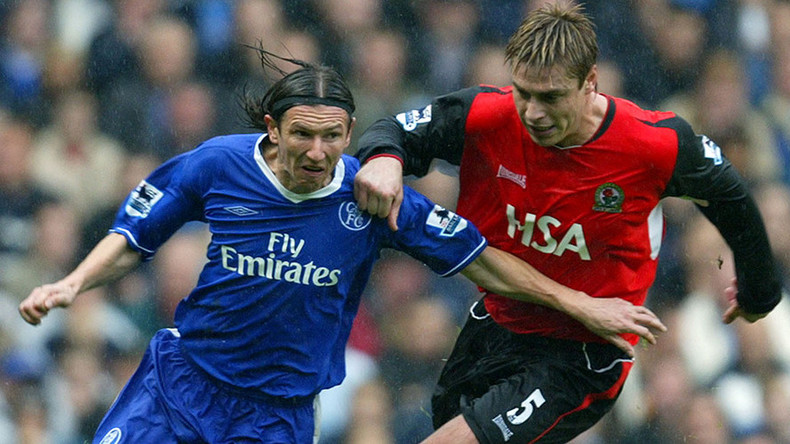 Russian Deputy Prime Minister Vitaly Mutko believes retired footballer Alexey Smertin will prove competent as the Russian Football Union's racism inspector, a role he was appointed to on Tuesday.
Smertin, a former English Premier League and Russian international midfielder, is expected to present Russia's new anti-racism program at a FIFA meeting scheduled for March 15.
"For me it's a very important position that carries a lot of responsibility," Smertin said when the news was announced, TASS reported.
"I will do my best to make sure there is no place for racism or discrimination in my country. With the Confederations Cup and the World Cup just around the corner, and with Russia as the host country, we must exemplify global tolerance on the pitch, as well as off. We will definitely show this," he said.
On Wednesday, Mutko spoke highly of Smertin's experience and expressed hope that he will be successful in his new role.
"We have created a structure that will fight racism," Mutko said.
"We need a leader that will investigate this issue and work alongside FIFA [world football's governing body]. Alexey is well known in the football world, knows English – he is the perfect candidate for that role."
During his career, Smertin played for Chelsea, Portsmouth, Charlton Athletic, and Fulham in the Premier League, and Moscow teams Lokomotiv and Dynamo in Russia, among others.
Between 1998 and 2003, the former midfielder won 55 caps for his national side. Smertin has been working as a presidential adviser for Dynamo Moscow since 2013 and was given the role of 2018 World Cup ambassador last summer.