Bellator MMA star Michael 'Venom' Page takes up pro boxing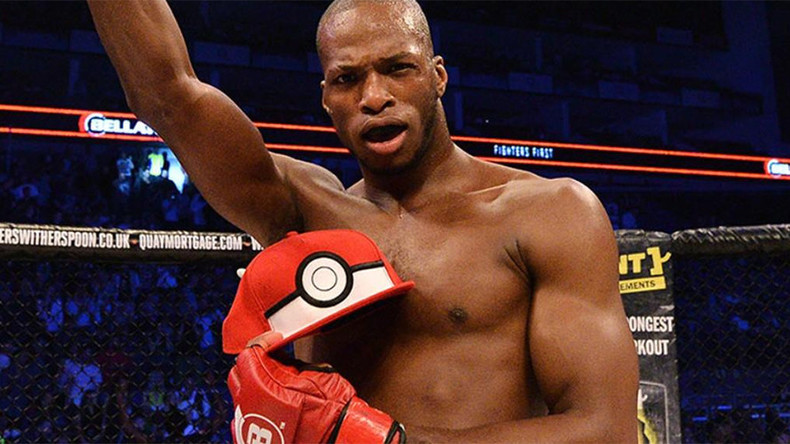 Unbeaten British MMA star Michael "Venom" Page, who has become known among fight fans for his stylish knockout finishes, is looking to make the transition into professional boxing.
Page, who's coming from a kickboxing background and currently holds a 12-0 professional MMA record, has been performing in the second biggest mixed martial arts promotion, Bellator MMA, since 2013.
Nicknamed 'MVP,' Page is considered one of the most entertaining English MMA fighters for his unusual, fluid fighting style and an array of knockouts dealt out with a single strike, including the notable flying knee finish versus Evangelista 'Cyborg' Santos at Bellator 158 event, which fractured his opponent's skull.
However Page, originally from London, England, is now also looking to cross over to professional boxing's super middleweight division with the aim of dethroning some of the sport's biggest names.

"I feel like I've done enough outside of boxing to come in and I'm good enough to be pushed in the right way. I reckon I can step in here and start challenging some of the big names, as soon as possible," Venom said in an interview with IFL TV.
In his preparations for the step into the noble art, Page has sparred with an array of top boxing talent, including Olympic gold medalist and current IBF super middleweight champion James DeGale, and also Chris Eubank, Jr.
READ MORE: Bellator's Michael Page celebrates knockout by throwing Pokeball at opponent (VIDEO)
Page has even hinted that he would be open to a fight with Eubank, who defends his IBO strap versus German veteran Arthur Abraham on Saturday, with the winner gaining a place in the World Boxing Super Series.
"He's one of those names that everyone's talking about, he's at the top. I'll wipe him out as well," Page said.

It also became known on Tuesday that Page has signed with British heavyweight David Haye's Hayemaker boxing promotional company.
Bellator MMA president Scott Coker has previously stated that he doesn't mind if Page will fight by boxing rules. But he stressed, however, that MVP should be ready to return to the MMA cage to meet another notable English fighter, Paul Daley, in a bout which is planned to take place in early 2018.

"If you want to take a couple boxing fights, go ahead and just get ready for this fight at the beginning of next year," said Coker during The MMA Hour show.

READ MORE: Santos suffers horrifying injury after a knee to head hit from Michael Page
Page's decision to move into professional boxing comes after the recent announcement of the fight between boxing icon Floyd Mayweather Jr. and MMA superstar Conor McGregor, which is scheduled to take place at the T-Mobile Arena in Las Vegas on August 26.
The first press conference for that fight took place on Tuesday in Los Angeles, but Page was dismissive of the fight, claiming it is nothing more than "an expensive exhibition fight."