American female MMA fighter gets pounded after confusing 10-second warning with final bell (VIDEO)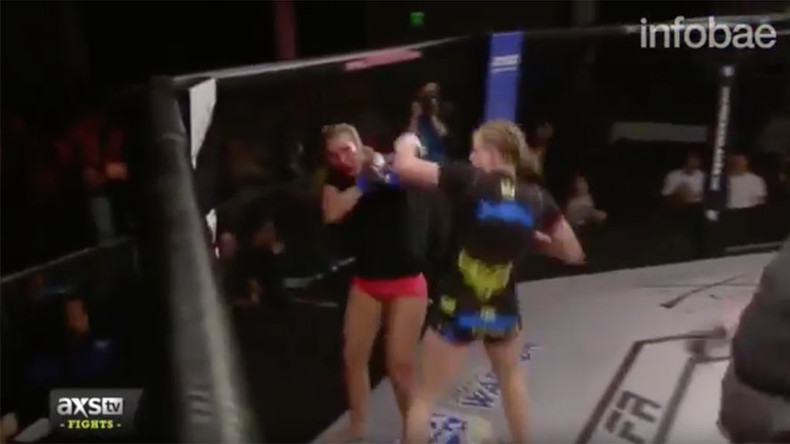 This is the moment American MMA female fighter Calie Cutler takes a pounding after mistakenly thinking she's heard the bell to walk back to her corner, leaving her opponent Alexa Conners to proceed with a barrage of free punches.
The incident came at the end of the second round of the pair's Legacy Fighting Alliance bout in Greenville, South Carolina, last Friday.
READ MORE: Protect yourself at all times? MMA fighter KO's opponent during glove touch at start of bout (VIDEO)
The 10-second warning, which sounded similar to the actual end-of-round bell, confused Michigan native Cutler. She turned around and slowly started walking back to her corner, much to the surprise of her 26-year-old opponent Conners.
After Conners had checked with the referee that the fight was still on, she delivered four more strikes on a bewildered Cutler.
Conners eventually won the bout by unanimous decision to take her professional MMA record to 2-1, while Cutler went down to 5-4.