International Gymnastics Federation 'very concerned' by US sex abuse claims
Published time: 27 Dec, 2016 18:00
Edited time: 27 Dec, 2016 18:24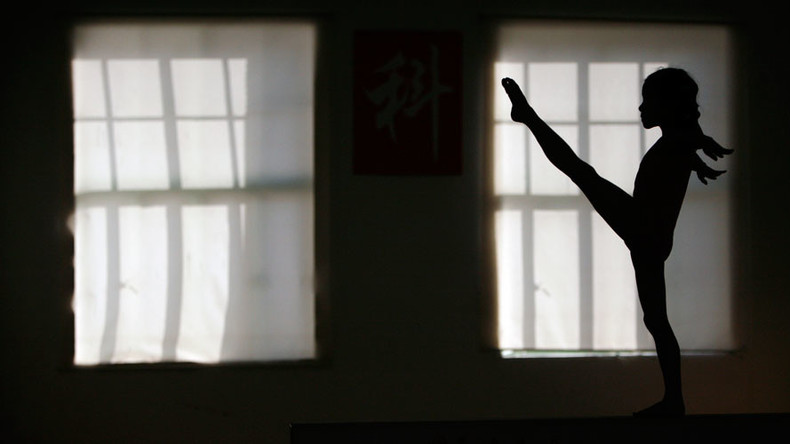 The International Gymnastics Federation (FIG) has stated it is "very concerned" by the allegations of widespread sexual abuse in the sport in the United States, while stressing its "zero tolerance" approach to the issue.
The Indianapolis Star earlier revealed that a total of 368 gymnasts had come forward to report child sexual exploitation, with incidents happening over a 20-year period.
READ MORE: US Gymnastics scandal: 368 cases of child sex abuse in 20 years – report

"While the FIG is very concerned by recent media reports alleging child sexual abuse in US gyms, the FIG is confident that USA Gymnastics is taking the necessary steps to prevent further such cases and is undertaking all possible efforts to review its policies and cooperate with relevant authorities in this serious matter," the FIG said in a statement.
The governing body of gymnastics said it would "closely monitor developments in the United States and work with USA Gymnastics to determine if any next steps are necessary" following the findings of a nine-month investigation by the Indianapolis Star.
The FIG also confirmed in the statement that it had established a working group to "review and reinforce its existing rules in this respect."
"Just as we do not tolerate doping in gymnastics, we have zero tolerance for sexual abuse or harassment in our sport," FIG President-elect Morinari Watanabe said.
Former Olympic gymnastics doctor Larry Nassar is currently facing federal charges on two counts of possession of child pornography after FBI investigators found at least 37,000 images and videos of child pornography in his garbage.
Some videos reportedly show the doctor sexually assaulting girls under the age of 12. He allegedly possessed "thousands of images of child pornography" between 2003 and 2016, and is accused of molesting dozens of patients during his time in the role from 1996 until 2015.
Nassar served as the US gym team physician during four Olympic Games before he left in the fall of 2015. He also worked as a doctor at Michigan State University before being fired in September. He had been cooperating with police.
In addition to the federal charges, Nassar was charged last month with three counts of first-degree criminal sexual conduct with a person younger than 13 by the Michigan Attorney General's Office. He had been free on a $1 million bond.
Nassar is one of a number of people involved in a nationwide scandal over how USA Gymnastics handles allegations of sexual assault.
There are alleged to be extensive sexual assault complaints against 50 coaches. USA Gymnastics said it severed all ties with Nassar in 2015 following the accusations.