US Gymnastics scandal: 368 cases of child sex abuse in 20 years – report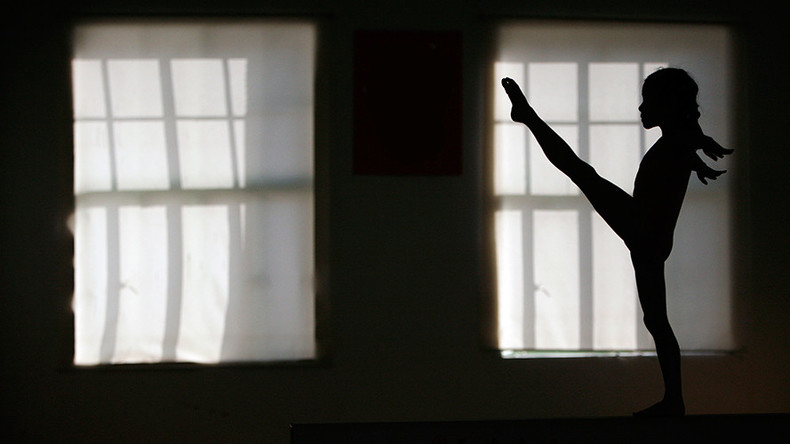 This disturbing new information follows in the wake of a widespread child sex abuse scandal in British football.
The growing global fear of child sex abuse has now spread to US gymnastics, with a report from IndyStar-USA TODAY exposing shocking levels of exploitation over the last 20 years.
After journalists combed through police reports and court cases, a total of 368 cases of gymnasts reporting sexual exploitation has been amassed.
The detailed report states that in some cases there have been conflicts of interests, with gym owners reluctant to report abuse as it could be perceived as bad for business.
A tracking system of officials or coaches that have been fired from gyms is currently not present, with cases of offenders working in different states commonplace.
USA Gymnastics, one of the nation's most prominent Olympic organizations, has also had issues in enforcing strict ground rules as gyms are independent businesses.
"Nothing is more important to USA Gymnastics, the Board of Directors and CEO Steve Penny than protecting athletes, which requires sustained vigilance by everyone — coaches, athletes, parents, administrators and officials," the organization replied in a letter to IndyStar.
"We are saddened when any athlete has been harmed in the course of his or her gymnastics career."
A sexual abuse scandal shouldn't make parents question their kids in gymnastics. It should make us hold sexual predators accountable

— Peter Bukowski (@Peter_Bukowski) December 15, 2016
A number of prominent figures have come out to condemn the current system.
"It saddens me because I love our sport," former US national team member Molly Shawen-Kollmann said.
"This is not indicative of who we want to be. As an organization, they aren't doing their job."
Victims have also been vocal about the agony of having to go through such ordeals.
One girl abused by longtime coach Jeffrey Bettman wrote to a judge to express her dismay over what happened.
"Jeff was closer to me than any uncle I have, a runner up for 'dad' or 'grandpa' if this makes sense," the victim wrote.
"But Jeff broke that bond/trust and left me feeling betrayed, emotionally and sexually abused, taken advantage of, and made my personal growth a difficult one that I have struggled with for several years."