Trash find reveals ex-Olympic gym doctor had 37,000 child porn images – FBI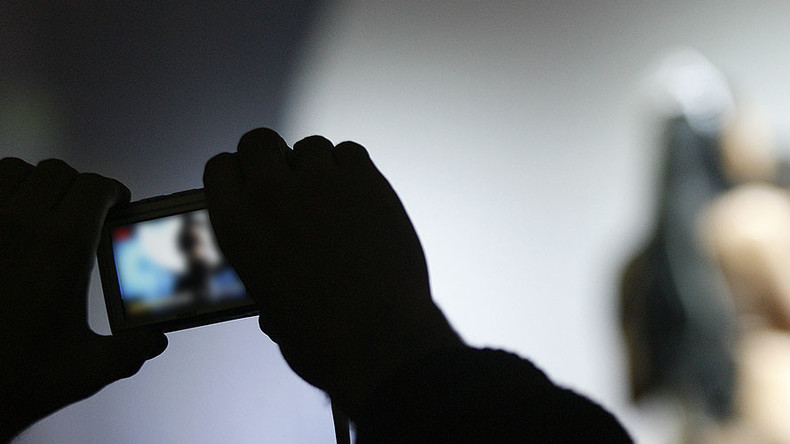 A former Olympic gymnastics doctor has been arrested and faces federal charges on two counts of possession of child pornography after FBI investigators found at least 37,000 images and videos of child pornography in his garbage. Some videos show the doctor sexually assaulting girls under the age of 12.
Larry Nassar served as the US gym team physician during four Olympic Games before he left in fall 2015. He also worked as a doctor at Michigan State University before being fired in September. He had been cooperating with police.
In addition to the federal charges Nassar was charged last month with three counts of first-degree criminal sexual conduct with a person younger than 13 by the Michigan Attorney General's Office. He had been free on a $1 million bond.
On Wednesday afternoon, an FBI agent testified in federal court that at least 37,000 images and videos were found in a trash can during a search of Larry Nassar's property, according to the Lansing State Journal.
The indictment said during a nearly 14-year stretch, the doctor collected "thousands of images of child pornography" including of someone younger than 12.
Agent Charles told the court trash collection was late the day of the search warrant, when they found external hard drives, some with Nassar's name and phone number written on them.
If convicted, the 53-year-old doctor faces up to 40 years of imprisonment and a lifetime of supervised release from custody.
Special Agent Rod Charles said that when Nassar turned in a work laptop to Michigan State University, the drive had been wiped clean.
The University previously investigated Nassar after a student complained that she was sexually assaulted during a visit to his office during treatment for a hip complaint in 2014 but they cleared him, according to the Detroit Free Press.
The agent told the court the FBI, which is continuing to conduct forensic reviews of the computers, recovered videos showing Nassar sexually assaulting young girls in a pool, according to the Lansing State Journal. He added that there were photo files of young girls exposing themselves as well as videos of young girls being raped.
Federal Magistrate Judge Ray Kent ordered Nassar to be retained without bond saying he was the "worst kind of danger to the community," according to the Lansing State Journal.
Nassar, was fired from his physician post in September.
State and law enforcement officials said about 50 women have come forward since summer with allegations that Nassar sexually assaulted them, with some saying it occurred during medical procedures. The wave of allegations came after The Indianapolis Star reported on sexual assault allegations against Nassar made by two women.
One of those women, Rachael Denhollander filed a report with Michigan police in August.
Denhollander said Nassar abused her during treatment.
"I was terrified," she told The Indystar in September. "I was ashamed. I was very embarrassed. And I was very confused, trying to reconcile what was happening with the person he was supposed to be. He's this famous doctor. He's trusted by my friends. He's trusted by these other gymnasts. How could he reach this position in the medical profession, how could he reach this kind of prominence and stature if this is who he is?"
Nassar is one of a number of people involved in a nationwide scandal over how USA Gymnastics handles allegations of sexual assault. There are alleged to be extensive sexual assault complaints against 50 coaches. Under the national governing body, its members include 121,000 athletes and 3,000 gyms.