McGregor vs Mayweather 'ain't happening' – UFC head Dana White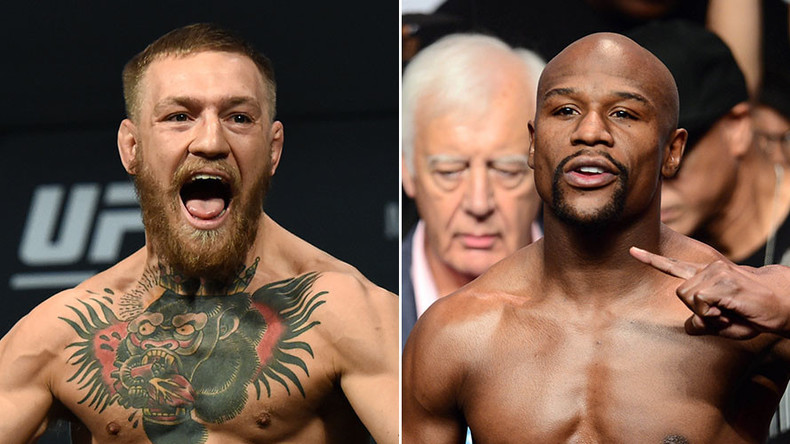 The chance of UFC star Conor McGregor facing retired boxing champion Floyd Mayweather seems to have disappeared, with a number of key figures from both sports stating that the bout will not happen.
The outspoken Irish fighter has been calling out the American for a potential big-money clash that would surely have spectators on the edge of their seats.
Read more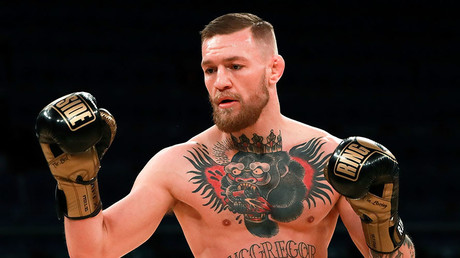 However, UFC president Dana White has poured cold water on the chances of the clash taking place.
"It ain't happening," White said to Yahoo Sports.
With McGregor under contract with the UFC, the Dublin-born star would need permission from White to contest in other organizations.
Mayweather's representatives have also stated that there is no chance the former world champion will come out of retirement for the fight.
"This is the bottom line, and that is that Conor McGregor is under contract with the UFC, period, point blank, and he can't do anything on his own without the approval of Dana White and the brass at WME/IMG," Mayweather Promotions CEO Leonard Ellerbe said to ESPN.
"They're not going to let him do anything like this. The fact is, they didn't invest $4.2 billion into that company to have the face of their brand [destroyed]."
Mayweather has also said in the press that he is tired of being asked about something that is not going to happen.
However, this has not stopped McGregor from continuing to beat the drum.
The Irishman's motives for recently obtaining a California boxing license have also come under question.
A canny businessman, McGregor has pulled a number of publicity stunts in the past to surround his bouts with excitement – and increase his financial windfall as a result. These included his false retirement statement, which came shortly after he had been removed from the UFC 200 card.
READ MORE: Conor McGregor announces retirement after being yanked from UFC 200
The Irishman has been vocal in calling for a faceoff with Mayweather, claiming that it was only after the American mentioned him that the thought entered his head.
"I don't care about Floyd," McGregor said.
"I don't give a [expletive] about Floyd. I don't give a [expletive] about Mayweather. I don't fear no man, under no rule set. I'm sitting there minding my own business, dominating true fighting, and Floyd calls me out, like I'd be afraid of him or something like that.
"But what it done was, it opened up my eyes a little bit. I was like, 'Hold on, maybe I can pursue this,'" he said.