'Russia has everything needed to host the World Cup' - former Brazil star Julio Baptista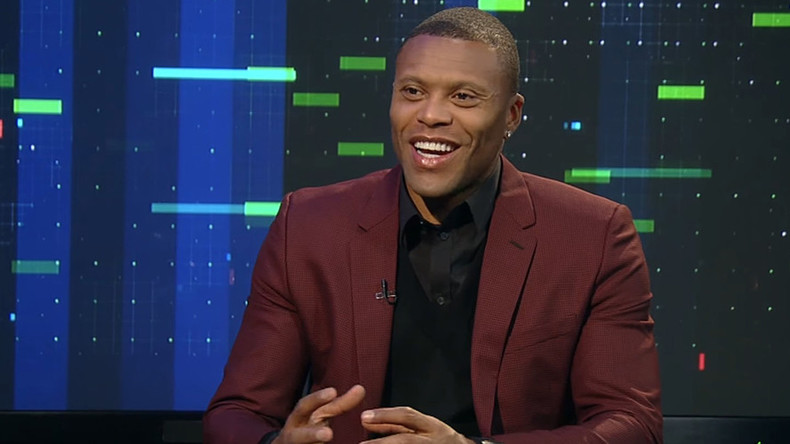 Former Brazil and Real Madrid forward Julio Baptista talks to RT Sport about the draw for the FIFA 2017 Confederations Cup, winning the competition, Kazan, Zidane, Brazil Whatsapp groups and possibly playing in Russia.
RT:Thank you, Julio, for accepting our invitation to visit RT. The draw has just been made for the 10th installment The 2017 Confederations Cup. What impressions do you have of the ceremony?
Julio Baptista: Firstly, I want to say good evening to everybody. The impressions I have of the ceremony are great. In such tournaments like the Confederations Cup, every participant is a winner of some kind of championship, and therefore here we're talking about only the best teams in the world: Germany; Russia, where the championship will be held; Chile, who won the Copa America. The competition will be very tough. But we'll see how things go. I hope that Russia plays an important role in the Confederations Cup.
RT: Did you like Kazan – one of the host cities of the Confederations Cup? What kind of impression did it make on you?
JB: Kazan is a beautiful city. A famous sight we managed to see was the Kazan Kremlin, which is an unbelievably beautiful landmark!
RT: It's still difficult to name the winning side of the Confederations Cup. But for you, who has the best chance of winning it?
JB: Well, I think that most likely it will be Portugal, seeing as they've just won the European Championship. I also think [Portugal captain] Cristiano Ronaldo has a huge motivation because he has never won the Confederations Cup. I therefore think that Portugal will come into this tournament in good condition. Chile are also a strong side, just as Germany are and Russia, the country that will host the Cup. The fans will also play an important role – they will be able to spur Russia on.
RT: For the first time since 1997 Brazil will not be in the tournament. What does that mean for you and for your country?
JB: For sure, you get used to winning. We are used to always winning, but it's not possible to win every time. What's important is that this year our continent, South America, will be represented by Chile – a strong team, who played fantastically to win the Copa America. They fully deserve their place in the Confederations Cup. Further to that, history dictates that the winners of the Confederations Cup doesn't go on to win the World Cup, and so I think it is good that Brazil are not in the Confederations Cup – in that we will have more chance of winning the 2018 World Cup!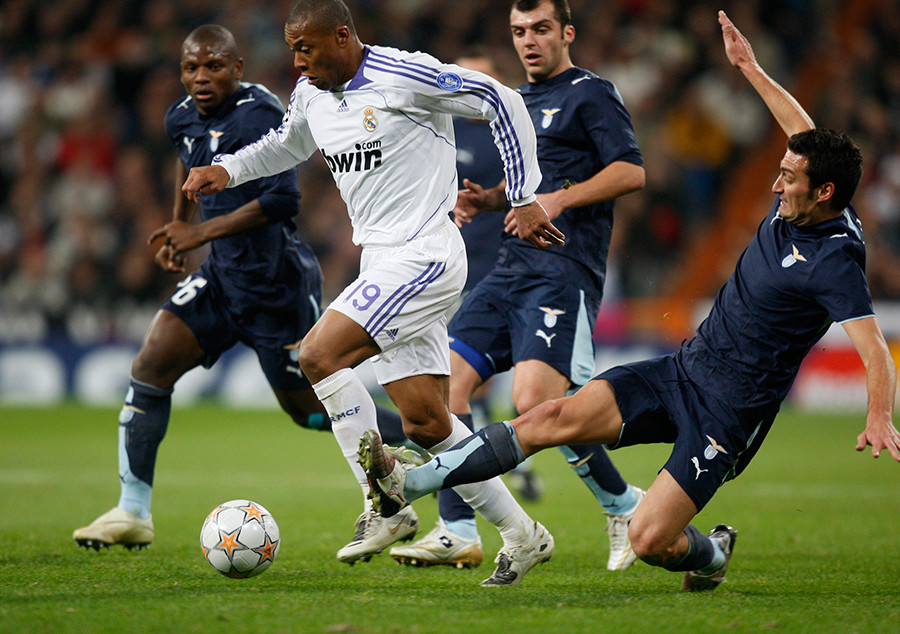 RT: In one of your interviews, you said that the Confederations Cup is the best football tournament after the World Cup. Why do you think that?
JB: Because what happens in the Confederations Cup is similar to what we subsequently see in the World Cup. The Confederations Cup allows us to foresee the events of the nearest World Cup, including the situation with the infrastructure and the supporters and also, to a certain degree, to get a feel for the passion beforehand, which will be shown on the world stage. As it was for me, when I played in the Confederations Cup in South Africa. It was a stunning experience, because it gave me the possibility to immerse myself in the atmosphere of the upcoming World Cup.
RT: The 2017 Confederations Cup will be held in Russia – the hosts of the 2018 World Cup. Following on from your impressions of Russia, how do you think this World Cup turn out?
JB: Russia is an unbelievable country. It has everything needed to host the World Cup, it's a really organized country and I don't think there will be any problems. Here there are perfect facilities and accommodation and great transport links. FIFA needs just this kind of country, which has everything necessary to organize a major tournament. The most important thing is that the people come together at the time of the hosting of such an important tournament.
RT: And what do you think about Russian football and our national team in particular?
JB: As I've said, Russia has everything necessary to demonstrate beautiful football. The national team will play at home and feel the love and warmth of the supporters, but you need to support the team so that they will play well in the Cup. The players will feel a certain pressure, but it is the right pressure, it is the opportunity to do something major for their country. Of course, winning the Confederations Cup would be such a huge feat.
RT: And would you like to play in Russia? What do you think about Russian football in general?
JB: Of course I would like to. Also, I haven't managed to agree contractual terms with the club I have played with until recently – Orlando City. So, now I'm free to agree a contract with any club. I always say that only God knows what will happen in the future. I can't say what will happen tomorrow, but it would be an interesting experience.
RT: You spent a few years of your career in Europe and then went to the United States. Why did you take such a decision?
JB: All of us Brazilians go to Europe. I spent almost 10 years there. And always you wonder if you'll go back. I didn't plan to come back, but there were financial difficulties concerning Malaga, the team which I played for back then. I was made a better offer and I returned to Brazil. We Brazilian players are always like that – we constantly look out for an opportunity to come back and show our countrymen what experience we gained abroad.
RT: Is there a big difference between Major League Soccer (MLS), where you played up until now, and European football?
JB: Yes, a big difference. MLS is only in its early stages, but has already gathered a large collection of players. Of course, it needs to grow further, in order to attain the level of European football.
RT: Is there some kind of difference, for instance, in style?
JB: Yes, I would say that the quality differs, the players differ in class. Because European players are of a really high caliber – practically all of them are international footballers. But there are players in MLS that have only just finished their academy training. We cannot compare the two.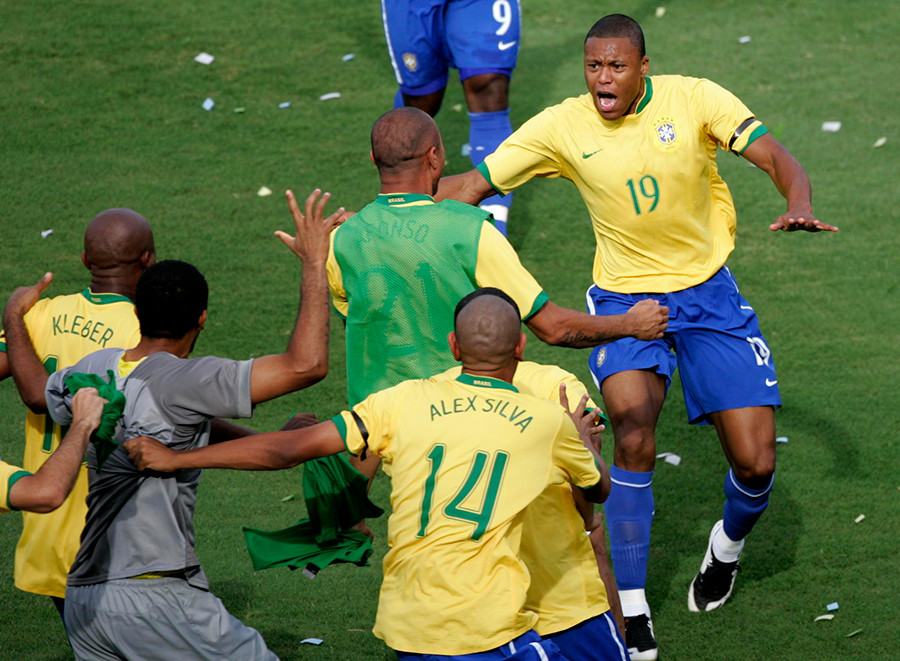 RT: Throughout your career you've been fortunate enough to play with the brightest stars in world football. Who would you single out especially?
JB: I always loved and it gave me great pleasure to play alongside Zidane. He was the most brilliant footballer, better than anyone I ever played or trained with in any team. On the pitch he always demonstrated a high level of play and remarkable intelligence. I was really lucky that I played with him, and with many other distinguished players, real stars of football. Nevertheless, Zidane made the biggest impression on me.
RT: And which match was the most memorable for you? Or maybe it is still to come?
JB: There were a few matches. One of them is the final of the Confederation Cup, when we beat Argentina. It was such a meaningful victory for us, given that the victory over Argentina was always a big event. Another important match was in the Copa America, where we also beat Argentina but this time 3-0. For me personally that match was also special, given that I also scored a goal, so this meeting became a special event in my career.
READ MORE: 'For my Russian fans': 'Miss BumBum' poses in World Cup 2018 mascot body paint
RT: Would you call your two Confederations Cup wins your career highlight?
JB: I always say that I was lucky that I managed to win two Confederations Cups and a Copa America. On top of that I was fortunate I was part of the national team for such a long time, almost eight years, defending the honor of my country and my people and playing in major tournaments. For me the most important recognition is that what I have today is thanks to all of the titles and trophies I won.
RT: In recent years one of the priorities of FIFA has been the fight against racism and discrimination. In your opinion, are there some unresolved problems?
JB: Yes, but I would say that in this sense football is the best sport in the world, because there is no place for racism in it. We have representatives of all races and all nationalities playing together; there is no reason for the arising of ill feelings because of ideologies, nor for religious beliefs, nor for the color of someone's skin. Precisely by virtue of football we show our supporters an example of how we should treat other people, because indeed every person is their own individual person.
RT: Can you describe former Brazil striker Ronaldo in three words, without using the word 'phenomenon'?
JB: I'll try: unique, charismatic… and right now I would say phenomenon, but seeing as it is not allowed, I will say...no, I don't know, one word is not enough and to me I can't pick a definition which would convey the meaning of the word 'phenomenon', but in any case he is a distinguished athlete and footballer of the highest class. For Brazilians, if Ronaldo is not the best then he is at least one of the best players in the history of Brazilian football.
RT: And who was the best of your Brazilian teammates you played with?
JB: Probably Ronaldo. To play with him was a great pleasure. He was a very clever player. A few players expect a pass from you, but Ronaldo himself created the chance where you could pass him the ball without any problem. That's the difference between ordinary and outstanding players.
RT: And if we're talking about not just Brazilian players, but about footballers from other countries?
JB: I had the chance to play with Henry. He was also a fantastic and very strong player. I also played with Totti, Raul and Van Nistelrooy, who were all great players in their teams.
RT: Last question – Who is better: Messi or Cristiano Ronaldo?
JB: Everybody asks me this question, and I reply: one is one and the other is another. Messi is a very talented player. But I think that what Cristiano does on the pitch impresses everyone a lot more. Messi is the best player in the history of the game, he has five Ballons d'Or. But if Cristiano manages to get four Ballons d'Or in Messi's era, then that makes Cristiano Ronaldo a more outstanding player.