Neymar Jr. could face 2-year prison sentence over corruption charges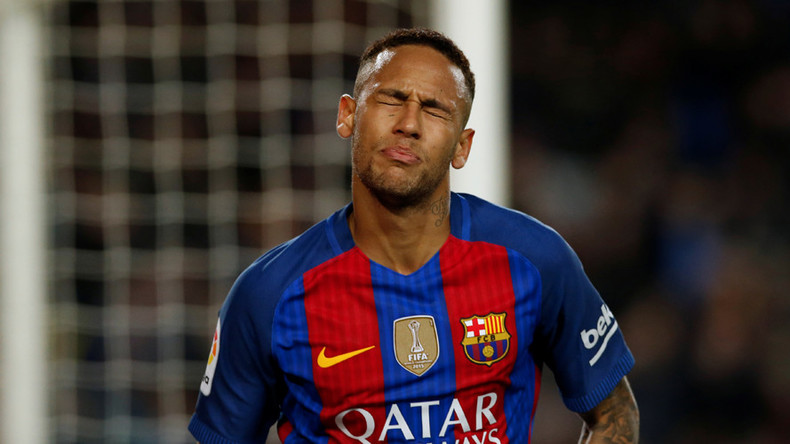 Spanish prosecutors have recommended that Brazilian footballer Neymar Jr. be handed a two-year prison sentence over alleged corruption surrounding his transfer to Barcelona.
Judge Jose Perals accepted corruption charges against the striker earlier this month, with Neymar accused, along with others, of hiding a portion of the cost of his move from Santos to La Liga in 2013.
Read more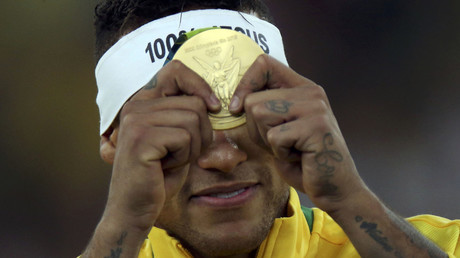 Prosecutors have also called for the 24-year-old to be fined $10.6 million, while they are seeking the same punishment for Neymar's father and former club president Sandro Rosell, who is facing an additional three years for fraud charges.
Charges against current president Josep Maria Bartomeu are expected to be dropped.
Brazilian investment group DIS, which owned 40 percent of Neymar's transfer rights, made the original complaint, saying it received less money than it should have when he moved to Barcelona because part of the transfer fee was concealed.
Barca initially claimed they paid $64.3 million for Neymar, before changing their story to say the cost was nearer $112 million.
Rosell resigned as the club's president in 2014 for his role in the affair and testified in court in February alongside Bartomeu, Neymar and Neymar's father.
The club struck a deal with prosecutors in June to settle a separate case and paid a fine of around $6 million to avoid trial on charges of tax evasion over the transfer.
Barca acknowledged in the agreement it made "an error in the fiscal planning of the player's transfer."
The La Liga giants thought they had brought the affair to a close when another judge archived the case in June, but Spain's public prosecutor successfully overturned the ruling in September.
It's unlikely Neymar, who recently enjoyed a training session with Canadian pop star Justin Bieber, will serve any time in prison if he is convicted as, under Spanish Law, sentences of two years and under are usually suspended.
READ MORE: Barcelona football star Messi & father get 21-month sentences on tax charges
Barcelona's Lionel Messi and Javier Mascherano received prison sentences of 21 months and 12 months respectively after being found guilty of tax fraud, but both were suspended.
The Brazil striker has already paid $45 million after he was found guilty of tax evasion by a Brazilian court for failing to pay the tax due on his earnings from contracts with former club Santos, Barcelona and Nike from 2011 until 2013.