Barcelona agrees to pay $6.2mn fine over Neymar transfer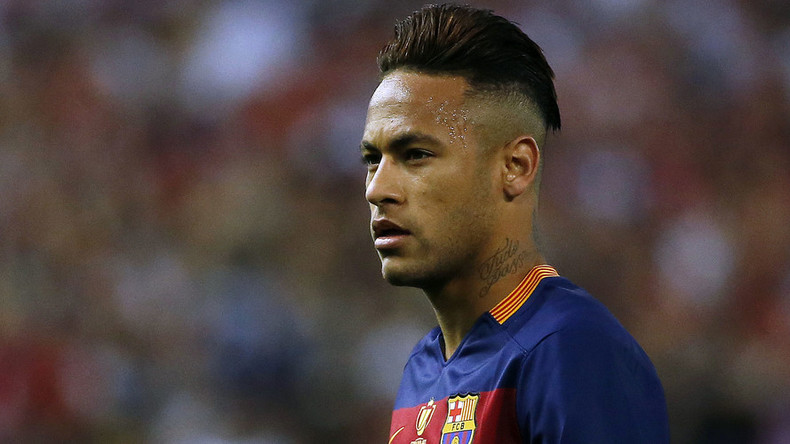 FC Barcelona has accepted a fine from Spanish authorities over the transfer of Brazilian international Neymar in a bid to settle a tax fraud case dating back to 2013.
The La Liga champions had previously been accused of hiding part of Neymar's transfer fee when he joined from his homeland club Santos. Several investigations have since been carried out in both Spain and Brazil.
READ MORE: Neymar accused of fraud & corruption over Barcelona transfer
Spanish news agency Efe reported the settlement agreement last week before Barcelona confirmed in a statement on Tuesday that their board had agreed to pay the fine. The statement read:
"The Board ... has decided to approve the agreement presented by the club's legal services with regard to the case surrounding the signing of Neymar Jr, currently being heard in the Courts of the Province of Barcelona.
"The agreement involves the recognition by the club of an error in tax planning for the signing of the player, for the fiscal years 2011 and 2013, when they did not correctly withhold payments resulting from his incorporation.
"In addition, the club has been exonerated from responsibility for the fiscal year 2014, which was also part of the proceedings."
The club's board voted to approve a pact to clear both current president Josep Bartomeu and former president Sandro Rosell's of wrongdoings in the Neymar transfer.
Bartomeu was a vice-president under Rosell when Barcelona signed Neymar in a complex transfer that involved multiple contracts.
A tax probe was launched after a club member questioned the figures published for the Neymar transfer. Barcelona initially claimed they paid $64.3 million for the Brazilian international before changing their statement to say the cost was nearer $112 million.
Reuters then reported last week that Spanish prosecutors want Neymar to face charges of fraud and corruption over his transfer.
READ MORE: 'I just worried about playing football': Lionel Messi denies knowledge of €4.1mn tax evasion
Brazilian investment fund DIS, which held 40 percent of Neymar's sporting rights at Santos, said it was deprived of its full share of the transfer fee as Barcelona had hidden the actual value of the deal. It is not uncommon that South American footballers have a percentage of their sporting rights owned by a private investment fund. DIS currently has deals with highly-rated Brazilian footballers such as Ganso, Dentinho and Gabriel Silva.