Russia-Georgia wrestling match turns into mass brawl (VIDEO)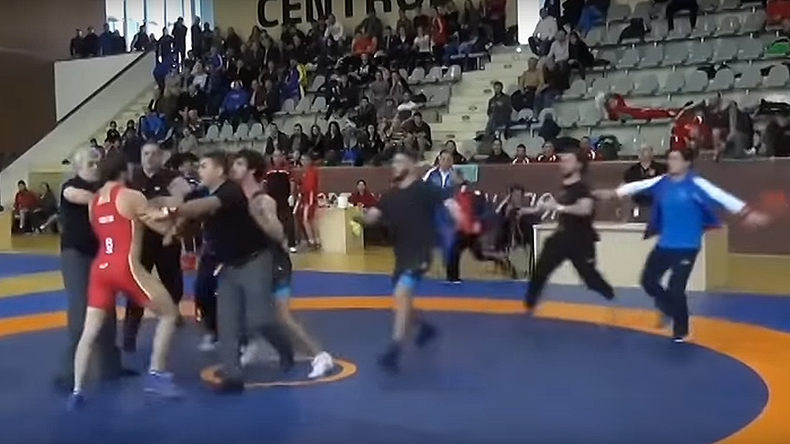 A Greco-Roman wrestling match between Russian and Georgian athletes at the European Cup of Nations in Bucharest has turned into a brawl, in which coaches and fans participated.
The match between Russian Imil Sharafetdinov and Zurab Datunashvili of Georgia was emotional from the very beginning.
At some point when the match was again stopped by the referee, Datunashvili punched his Russian opponent in the face.

After the fight began, the coaches of both wrestlers and some of the fans joined in.

The match was eventually aborted, with the organizers disqualifying both Russian and Georgian participants.
"The guys just failed to cope with their emotions, but they swiftly calmed themselves down and were shaking hands several minutes afterwards," Gogi Goguashvili was cited by TASS as saying.
READ MORE: Huge all-in brawl at Armenian-Azerbaijani Kung Fu fight (VIDEO)
The incident didn't prevent the Russian team from winning the Cup of Nations as they beat Ukraine in the final.