Huge all-in brawl at Armenian-Azerbaijani Kung Fu fight (VIDEO)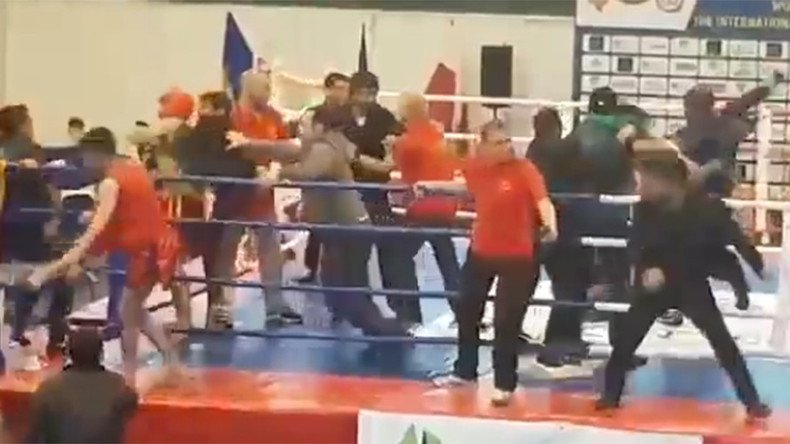 A wild all-in brawl between Armenian and Azerbaijani camps has taken the internet by storm, with the European Kung Fu championships spiraling out of control outside the ring.
Video of the May 13 fight went viral over the weekend, and shows dozens of Armenians and Azeris getting involved in a huge punch-up, after it emerged that the Armenian participant had been taunted ringside by the Azerbaijani camp.
Tensions flared as dozens of men quickly launched at the opposing camp, with chairs and sticks being thrown about in an ugly affair.
European Kung Fu Federation head Nikolay Matulevsky was also reportedly hurt in the incident as he apparently tried to intervene to stop the fistfight.
The Azeri team was eventually disqualified from the competition for "unsportsmanlike behavior" following a decision from the Referees' Committee.
Despite the championships being held on neutral ground in Lvov, Ukraine, historical tensions between the two countries meant this was never going to be a straightforward affair.
There are no diplomatic relations between the two and they are still technically at war because of the ongoing Nagorno-Karabakh conflict and dispute.
You can share this story on social media: