Trinity Gay Bill: US senator bids to tackle gun violence
Published time: 3 Nov, 2016 15:43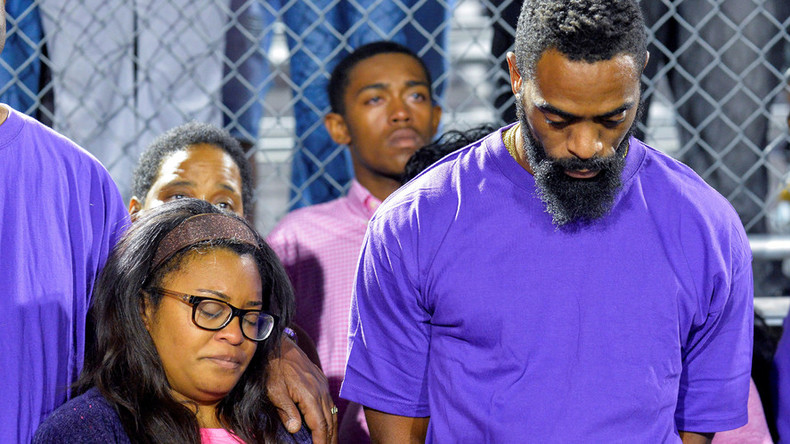 A Kentucky senator has pre-filed legislation to address the problem of gun violence, which he plans to call the 'Trinity Gay Bill' in memory of US Olympic sprinter Tyson Gay's daughter, who was shot dead in October.
Lexington's Reginald Thomas said his proposed bill is in response to three fatal shootings in the past month, including Trinity Gay, the 15-year-old daughter of Olympic sprinter Tyson Gay.
READ MORE: US Olympic sprinter Tyson Gay's daughter shot dead
Trinity was tragically shot in the neck on October 16 during a gunfire exchange between cars in the parking lot of a local restaurant in Lexington, KY.
"It is time – no, it is past time that we addressed this problem," Thomas said, kentucky.com reported.
"Gun violence is a growing problem everywhere, and Kentucky is not an exception. Too many lives are ending in tragedy because of gun violence.
"We must look seriously at this issue and find a way to reduce the number of victims of gun violence."
Tyson Gay himself took to social media to support the initiative.
Under Thomas' proposal, cities such as Lexington and Louisville could pass ordinances that regulate the manufacture, sale and purchase of firearms.
Taxation, transfer, ownership, possession, carrying, storage, and transportation of firearms, firearms components, ammunition, and ammunition components would also be regulated as long as these did not conflict with the US Constitution.
Thomas faces an uphill battle to get the bill approved in the legislature, which approved a state law in 1984 that prevents local government bodies from regulating guns.
The law was amended in 2012 to include more types of local government, including special districts, local boards and quasi-public agencies.
"The intent of this legislation is not to take people's guns, but rather to put into place regulations that in essence will save lives," added Thomas.
"I do not want, nor do I want anyone else, to have to mourn the loss of another young person or an elderly person whose life was cut short by gun violence."
The bill will be considered during the 2017 Regular Session, which will convene January 3, 2017.