3 men charged over Trinity Gay shooting death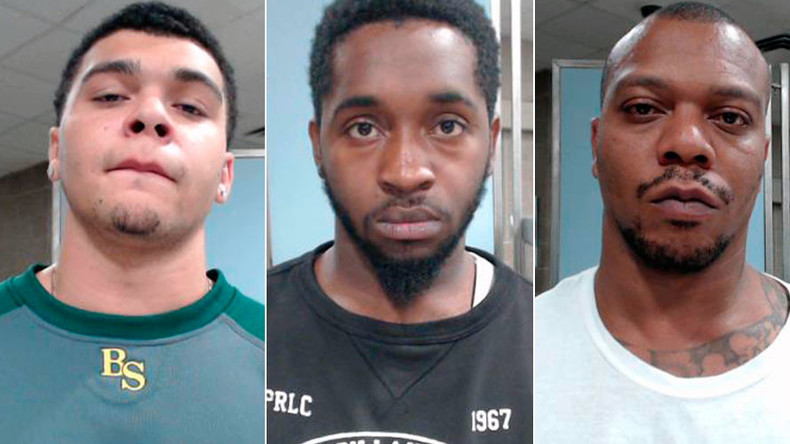 Three men have been charged in connection with a shootout that left the 15-year-old daughter of Olympic sprinter Tyson Gay dead.
Trinity Gay died in the early hours of Sunday morning at a Lexington, Kentucky hospital after she was shot in the neck during an exchange of gunfire between people in two parked vehicles in the parking lot of a nearby Cook Out restaurant.
Read more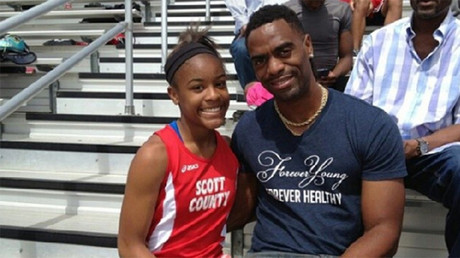 Dvonta Middlebrooks, 21, is said to have fired multiple shots during the incident and has been charged with wanton endangerment and possession of a firearm by a convicted felon.
Chazerae Taylor, 38, and his 19-year-old son D'Markeo, also face charges for wanton endangerment. The three men are scheduled to appear at the Fayette District court on Monday.
Police have found both the vehicles involved and also said they don't believe Trinity was in either of them at the time of the shooting.
"She didn't make it," Gay told local TV station Lex 18 after hearing of his daughter's death. "I'm so confused – she was just here last week for fall break.
"It's so crazy. I have no idea what happened."
Trinity was a rising star of the junior sprinting circuit, finishing in the top five in several events at the Kentucky state championships in May.
"She was a beautiful person, very outgoing, athletic, always wanting to accomplish something," Debra Conley, Trinity's grandmother, told the Lexington Herald-Leader newspaper.
"She even said that since her father wasn't able to win his gold medal that she would win it for him."
Trinity's father competed in the last three Summer Olympics. He was part of a team that won a silver medal in the 4x100 meters relay at the London 2012 Games, although though that medal was subsequently stripped after Gay tested positive for steroids in 2013.
Tyson Gay is the joint second-fastest 100m runner of all time behind Usain Bolt with a time of 9.69 seconds.