England & Scotland to defy FIFA poppy ruling despite sanction threat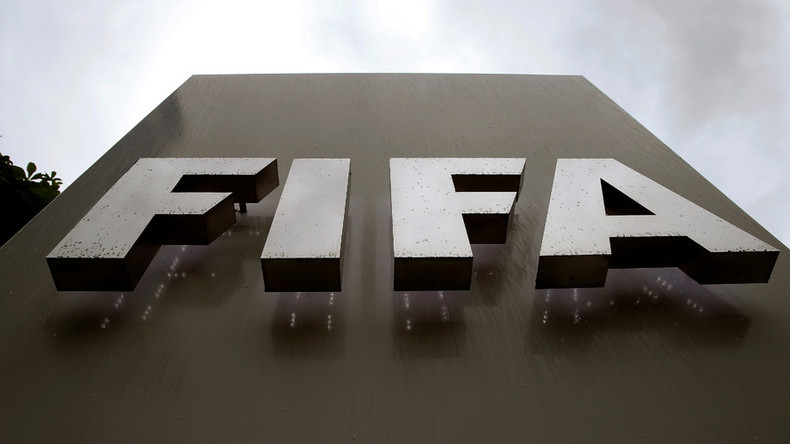 England and Scotland will wear black armbands bearing poppies for their Armistice Day clash at Wembley on November 11, despite FIFA's insistence its rule governing 'political' symbols would not be changed.
The two countries had hoped their players would wear commemorative shirts during their World Cup Qualifier next Friday, but football's international governing body says teams must not display political, religious or commercial symbols on their kit.
The English Football Association issued a statement on Wednesday confirming it would defy the ruling.


"We fully respect the laws of the game and take our founding role on the International Football Association Board extremely seriously," it read.
"The poppy is an important symbol of remembrance and we do not believe it represents a political, religious or commercial message, nor does it relate to any one historical event.
"In keeping with the position agreed with FIFA back in 2011 and in what we believe is in accordance with Law 4, para 4, The FA intend to pay appropriate tribute to those who have made the ultimate sacrifice by having the England team wear black armbands bearing poppies in our fixture on Armistice Day."
The Scottish FA also confirmed it "intends to pay appropriate tribute by having the Scotland national team wear black armbands bearing poppies".
FIFA has numerous options available should it decide to punish the FAs for breaking its rules, including a points deduction, but English FA chief executive Martin Glenn doesn't think that will happen.
"We are standing shoulder-to-shoulder with the other home nations on this, we all feel very strongly," Glenn told BBC Sport.
"It's not a political symbol and I think most people would agree with us. We don't think we are breaking their law – we think they are misinterpreting it. I'm confident it won't come to anything draconian."
FIFA's secretary general Fatma Samba Diouf Samoura, who is set to meet senior officials from the four United Kingdom football associations at Wembley Stadium on Thursday, said the rule was non-negotiable.
"Britain is not the only country that have been suffering from the result of war," she said.
"Syria is an example. My own continent (Africa) has been torn by war for years. And the only question is why are we doing an exception for one just one country and not the rest of the world."
The latest row mirrors events in 2011 before an international between England and Spain when then Prime Minister David Cameron wrote to FIFA to voice his concerns over the ruling.
FIFA eventually allowed England players to wear poppies on black armbands after initially threatening to ban the team from competing.
Former England defender Danny Mills has hit out at the row, claiming it is overshadowing the meaning of Armistice Day.
He told the BBC that the players could get around the ruling themselves without the authorities getting involved.
"If the players are that insistent on wearing poppies, they should get a temporary tattoo, stick it on the back of their hand and, when the national anthems are played, put your hand on your heart and it's there for everybody to see.
"FIFA cannot stop that. It's no different than having a normal tattoo.
"It almost seems like the FA are having a fight for the sake of it. It's becoming about the (English) FA and FIFA rather than actually remembering all those who have lost their lives.
"We're starting to lose what the poppy is about."