Vitaly Mutko to juggle position as Russian deputy prime minister & football roles
Published time: 20 Oct, 2016 13:03
Edited time: 20 Oct, 2016 13:25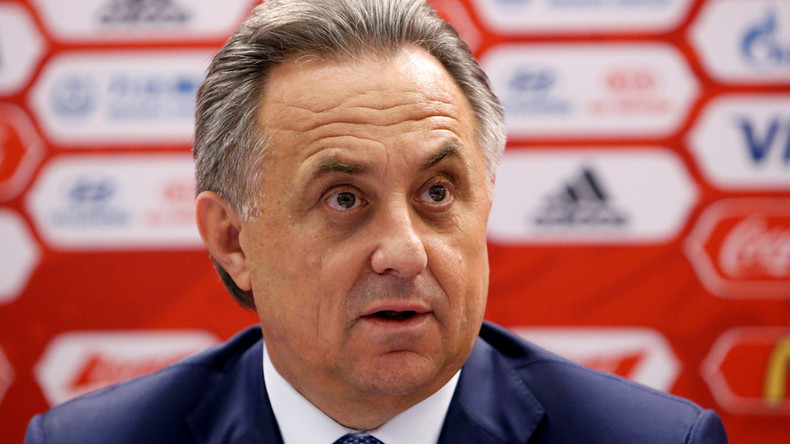 The appointment of former Russian Sport Minister Vitaly Mutko to the post of deputy prime minister will not prohibit him from holding his current positions as president of the Russian Football Union (RFU) and within FIFA, world football's governing body.
On Wednesday, Russian President Vladimir Putin appointed Mutko to his new position as deputy prime minster, in which he will take responsibility for sport, tourism, and youth politics.
Pavel Kolobkov, who had previously served as Mutko's deputy, has been appointed as Russia's new sports minister.
"Some serious structural changes are as yet unforeseen. The Ministry of Sport and the departments which oversee youth politics and tourism will continue their work," Mutko told TASS.
"The two agencies will continue to operate. We will simply increase effectivity, that is all."
Mutko was appointed as RFU's president in September of 2015, after the organization unanimously voted to dismiss Nikolai Tolstoy from the post. Mutko was re-elected for a four-year term just last month.
Mutko was appointed to the FIFA executive committee in 2009, and was re-elected for another four years in 2013. This year, he became a member of the FIFA Council, which became the organization's executive committee following a reform implemented by FIFA President Gianni Infantino.
As a member of the UEFA Council, the former Russian sport minister regularly attends UEFA executive committee meetings, though he does not have the power to vote.
Both FIFA and UEFA have stated that they have no issue with Mutko's new appointment, TASS reported.
Mutko has overseen a torrid period in Russian football's history as of late. The national team was sent crashing out of this summer's 2016 UEFA European Championship tournament in France at the group stage, winning just one point in a group containing England, Wales, and Slovakia.
The tournament was also marred by fan violence and discord, with some cases involving Russian fans. Most notably, the expulsion of Alexander Shprygin, the notorious leader of an official Russian supporters group, cast an added shadow over an already disappointing campaign.
READ MORE: Russian fans jailed for up to 2 years in France over Euro 2016 violence

Russia subsequently plummeted thirteen places to 53rd in the latest FIFA world rankings, which were announced on Thursday. That is the lowest in the national team's history and also the first time Russia has dropped out of the world's top-50 teams.