Female boxing champion fighting for life after fracturing skull
Published time: 17 Oct, 2016 15:59
Edited time: 17 Oct, 2016 18:03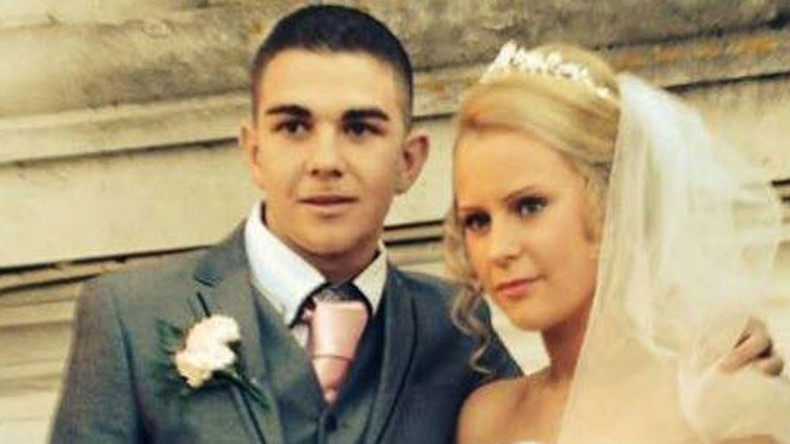 A mother of two and former boxing champion is in a coma after falling down the stairs and suffering a fractured skull and a bleed on the brain.
Rachael Buckland, 25, took a tumble at her home in Cardiff, Wales when she lost her balance at the top of a flight of stairs while getting ready for bed.
The former bantamweight Welsh champion suffered a bleed on the brain and was rushed to the University Hospital of Wales where she was put into a medically-induced coma.
The incident is said to have left her husband, Mitch Buckland, who is also a boxer and undefeated in his 11 professional fights, emotionally shattered.
He is the younger brother of former British super featherweight boxing champion Gary. Mitch and Rachael have two children – two-year-old Lorenzo and one-year-old Ella-Rose.
The 23-year-old told the Metro from his wife's hospital bedside: "It's just a waiting game now, so still praying, but she's stable. Please everyone say a prayer for my wife. She is fighting for her life."
Tony Borg, boxing coach at St Joseph's boxing gym where the couple met, told The Mirror newspaper: "The doctors were hoping the swelling would go down on its own, but overnight on Thursday, Rachael had an emergency operation. She's stable but it's a waiting game at the moment.
"Mitch is distraught – he can't speak. He's at the hospital with all the family.
"It's affected everybody at the gym. We're trying to keep focus for Mitch; he rings a few times a day with any updates. We want to keep positive for him.
"We're trying to do what we can. They are a young couple with two young children. What they are going through now is unreal."
'I feel responsible': Mike Towell's opponent on death of Scottish boxer
Friends and well-wishers at the pub where Rachel worked in Newport, Wales will hold a fundraising event for her on Wednesday, the proceeds of which will go towards a fundraising page to help her and the family.
The page has already raised well over £1,000 of its £5,000 target.