Top UFC executive Dave Sholler leaving for NBA's Philadelphia 76ers
Published time: 13 Oct, 2016 15:03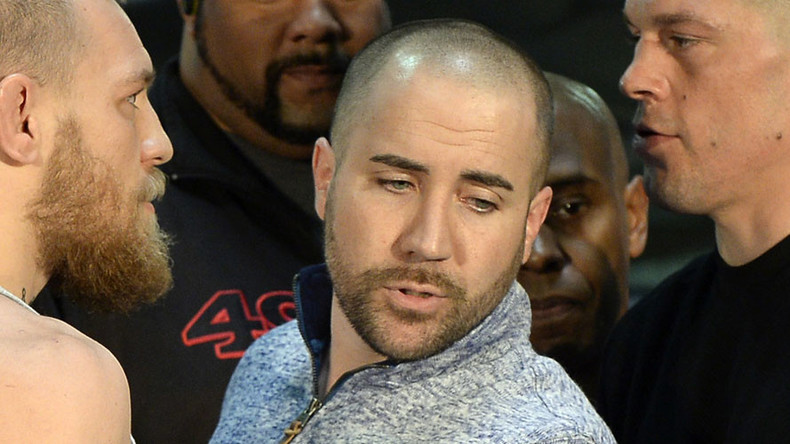 The UFC's vice president of public relations, athlete marketing and development, Dave Sholler, is leaving the company.
Sholler will exit the promotion following the landmark UFC 205 event at New York's Madison Square Garden on November 12 to take up a new role with the NBA's Philadelphia 76ers.
UFC President Dana White confirmed Sholler's departure on Wednesday's edition of FS1's 'TUF Talk' when asked how he felt about changes within the company since the recent $4 billion takeover by WME-IMG.
"Dave Sholler just announced that he's leaving – another guy who I love and respect and loved working with – so yeah, it's going to be different, but there's a lot of good things going on," White said.
As Dana just announced on @FS1, I'm heading home. I've accepted a job w/ my hometown team, the @Sixers. This has been the ride of a lifetime

— Dave Sholler (@DaveSholler) October 13, 2016
Sholler will be overseeing all communications on both the sporting and business sides for the 76ers, who are overhauling their franchise after more than three decades without an NBA title.
"This is a tremendous opportunity for me personally and professionally," Sholler told MMAjunkie.
"It gives me the chance to go home to work for an organization I grew up rooting for, an organization that I'm incredibly passionate about, and an organization I believe is going to add to its storied legacy in the coming years."
Sholler has become a regular feature at UFC press conferences, most notably when unsuccessfully trying to separate Jon Jones and Daniel Cormier when they scrapped on stage ahead of UFC 178.
He admitted the opportunity to raise his daughters back home on the East Coast is a key factor in the decision and denied the recent takeover was a consideration.
"I'm still a huge believer in UFC and where this sport will go in the next 10 years," Sholler added.
"Dana White and Lorenzo Fertitta are two of the most influential, inspiring people I've ever met. They took a chance on a South Jersey kid who just wanted to prove that he could make it.
"Dana and Lorenzo, along with great executives like Lawrence Epstein, Kirk Hendrick and Garry Cook, allowed me to play a part in making UFC one of the biggest sports in the world.
"And my 300-plus colleagues at UFC headquarters are the most dedicated, passionate and fearless people in the business.
"Simply put, the athletes I worked with at UFC and WEC will be lifelong friends and family. I'm so fortunate to have worked alongside the most dynamic athletes on the planet for as long as I did."
The confirmation of Sholler's departure followed hot on the heels of the announcement that Ronda Rousey will return to action at UFC 207 for a title match against current bantamweight champion Amanda Nunes.