Cris 'Cyborg' wants Ronda Rousey fight on Superbowl weekend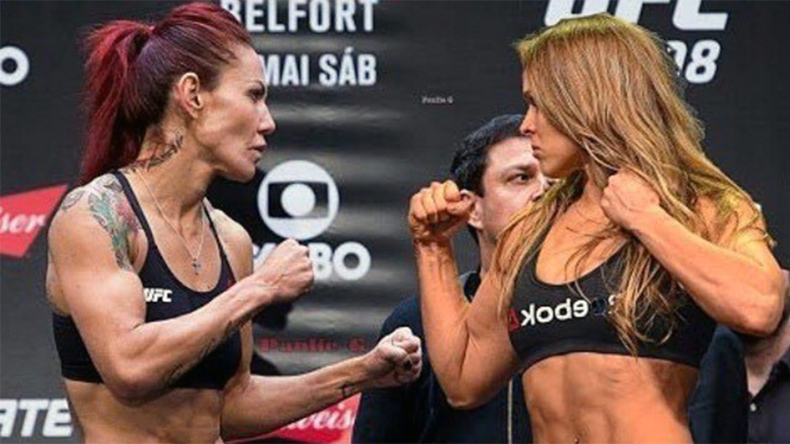 Cris "Cyborg" Justino has continued her pursuit of former UFC women's bantamweight champion Ronda Rousey by issuing a challenge to her rival on social media.
Read more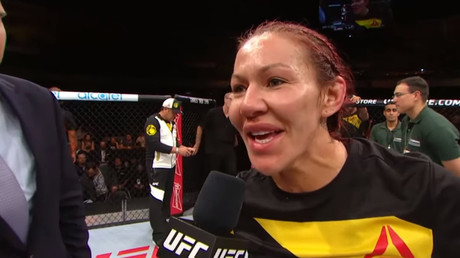 Cyborg originally called out Rousey after demolishing Lina Lansberg in the second round of their bout at UFC Fight Night 95.
She has now taken to Instagram to try to tempt Rousey into the Octagon for a blockbuster showdown on February 4 – the same weekend as the NFL's Superbowl.
"Super Bowl weekend @rondarousey? No reason to comeback New Years if you aren't even going to fight the girl who 'took your' belt," she wrote.
"People will respect you more if you finally let us settle this novela inside the cage.
"I can make 140, you don't have to come to the champ."
Rousey, who hasn't fought since losing her title to Holly Holm last November, could make her return to action against current champion Amanda Nunes at UFC 207 in December.
While UFC boss Dana White says Rousey "absolutely, positively" wants to fight Cyborg, the Brazilian has claimed the opposite and has questioned her rival's bravery.
"Ronda is a coward – I'll fight her anytime next year," she told TMZ Sports.
"You can have all the money in the world, I have something money can't buy – warrior heart.
Read more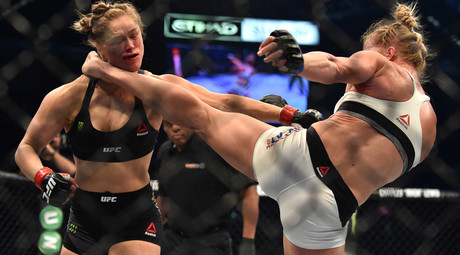 "I'm no coward. Ronda doesn't want to fight me. She's afraid to say my name in an interview, so she has Dana White tell the story for her."
Despite Cyborg's criticism, White believes Rousey is the "biggest star ever" in the history of the UFC.
With Conor McGregor's last three pay-per-views topping the million-buy mark and his fight against Eddie Alvarez at UFC 205 likely to do the same, White's claims could be disputed but he is adamant Rousey is top of the pile.
"Ronda Rousey is such a big star that when you go down to Brazil – I don't know if you guys have watched any of the fights we do from Brazil — they don't care who you are. They want the Brazilian to whoop your a**," White said.
"When Ronda went down there, they cheered for Ronda over the Brazilian. Never seen that before in my life and will probably never see it again. That's how big Ronda Rousey is."