'I'll be back even stronger than before': Tyson Fury cancels his retirement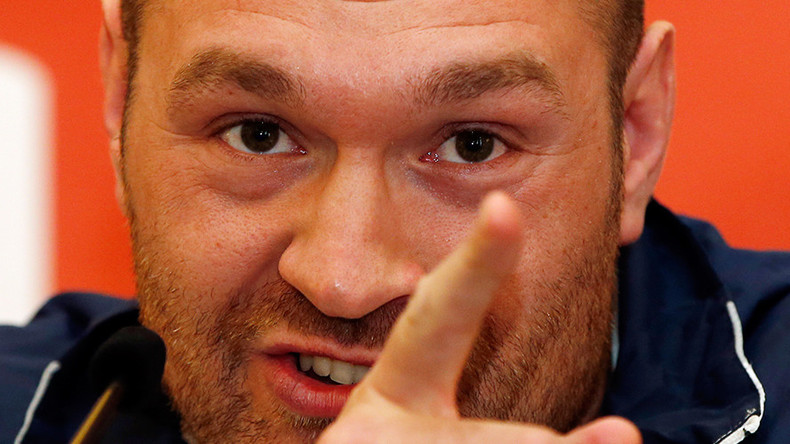 English boxer Tyson Fury took to Twitter again to retract his earlier statement on retirement, saying: "I'm here to stay."
The boxer nicknamed "The Gypsy King" made the sports headlines twice during a few hours on Monday with the help of a just few tweets.
Earlier in the day he tweeted: "Boxing is the saddest thing I ever took part in, all a pile of s***, I'm the greatest, & I'm also retired, so go suck a d***, happy days."
Two days previously Fury sparked controversy after mocking the fact that he was tested positive for cocaine – by superimposing his head onto the body of Al Pacino's Tony Montana (from the movie "Scarface") in a Twitter post.
It all began when the 28-year-old Englishman, who currently holds the WBA and WBO world titles after beating Wladimir Klitschko on points back in November 2015, had seemingly started avoiding a rematch against the Ukrainian.
In June, Fury and his team announced that the world heavyweight championship bout had to be postponed due to an ankle injury.
READ MORE: Tyson Fury postpones rematch against Wladimir Klitschko (PHOTOS, VIDEO)
Fury withdrew from his rematch with Klitschko, scheduled for October 29, again last week, after being declared "medically unfit" the day after the test.
It was announced later that the world heavyweight champion tested positive for cocaine in a random urine test on September 22.
"Hahahaha u think you will get rid of the GYPSYKING that easy!!! I'm here to stay. #TheGreatest just shows u what the Medea [media] are like. Tut tut," reads Fury's post.
Although, his intention to retire turned out to be a media stunt, Wladimir Klitschko's team has announced their plan to start negotiations with another British fighter, Anthony Joshua, to challenge for his IBF title in Manchester at the end of November.