CCTV captures moment UFC star Khabib Nurmagomedov's sports car crashes in Dagestan (VIDEO)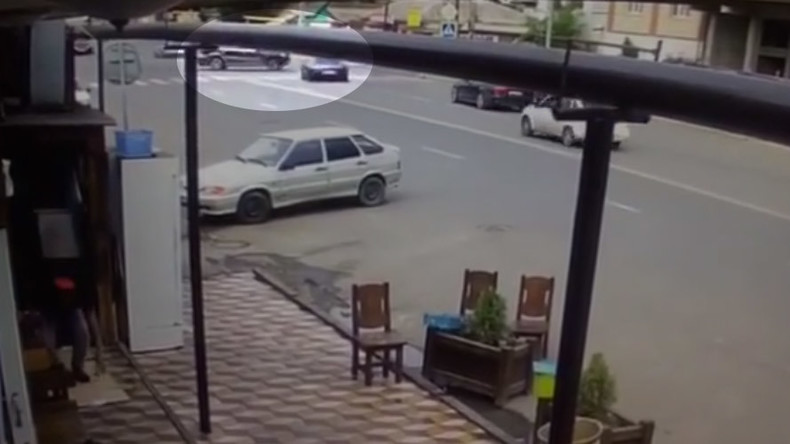 Footage from a CCTV camera has emerged showing the Mercedes-AMG GT S that UFC's Khabib Nurmagomedov received as a gift from a Dagestani businessman crashing in Makhachkala, Dagestan.
The sports car was gifted to Khabib "The Eagle" Nurmagomedov following his last UFC TKO victory over Darrell Horcher last April from his friend, business tycoon Ziyavudin Magomedov.
READ MORE: Khabib is back! Nurmagomedov marks his UFC return beating Darrell Horcher
According to reports in Russian media, the accident – in which the sports car was involved in a collision with a vehicle that was making a sudden left turn – only caused minor damage and no one was seriously hurt.
It's also reported that the car was being driven by one of Nurmagomedov's friends, while Khabib himself is visiting the United States at the moment.
"The Eagle" is currently helping another Dagestani UFC fighter, Islam Makhachev, to prepare for his bout at UFC Fight Night 94 with American Chris Wade.
Lightweight Makhachev, currently 12-1 in professional MMA, will face Wade, who stands 11-2, on Saturday night in Hidalgo, Texas.