Olimpiysky National Sports Complex in Kiev to host 2018 Champions League final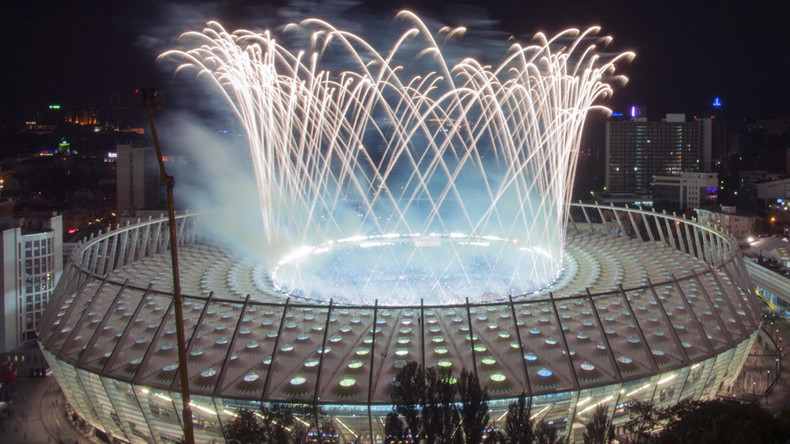 UEFA has confirmed that the biggest game in European club football will be played at Kiev's Olimpiysky National Sports Complex in Kiev on May 26, 2018.
The 68,000 capacity multi-sport stadium was chosen as the venue for the 2018 Champions League showpiece match following a meeting of UEFA executives on Thursday.
The decision follows on the heels of Slovenia FA head Aleksandr Ceferin being elected as UEFA president on Wednesday.
It will be the first time Kiev has hosted a major European final at club level, although the ground was the location for the final of the 2012 UEFA European Championship held in Poland and Ukraine.
The country has reacted gleefully to the news, with the official Ukraine twitter account publishing an amusing poll asking followers to vote on their expectations.
The stadium, located on the slopes of Cherepanov Hill in central Kiev, is the second largest in Eastern Europe after Moscow's Luzhniki Stadium.
The ground, built in 1923, was known for most of its history as Republican Stadium, until it became Olimpiysky National Sports Complex in 1996, five years after Ukraine declared independence. It hosted seven football matches at the 1980 Summer Olympic Games.
In the 2000s, the stadium underwent extensive renovation work in preparation for the 2012 European Championships and re-opened in 2011 in time to host tournament games and the competition final, in which Spain thrashed Italy 4-0.
The final match of the 2017/18 Champions League will follow this year's final held in Cardiff, Wales.
READ MORE: UEFA elects Aleksander Ceferin as new president

The Champions League was first contested in the 1955-56 season as the European Cup and adopted its current format in the 1992-93 season.
Real Madrid won the very first European Cup and are also the defending champions, having beat city rivals Atletico on penalties in 2016 to claim a record eleventh title at the San Siro Stadium in Milan.
READ MORE: Real Madrid wins Champions League after beating Atletico on penalties

Olympique de Marseille became the very first winners of the Champions League by beating AC Milan 1-0 at Olympiastadion, Munich in 1993.