Franz Beckenbauer investigated over role in 2006 World Cup bid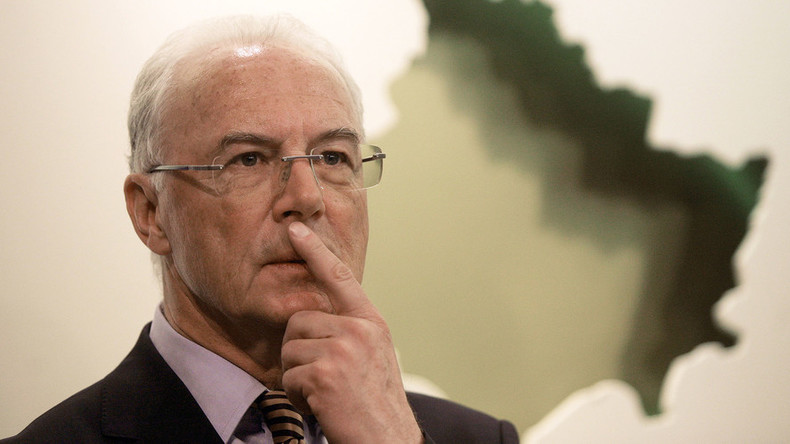 German former international footballer Franz Beckenbauer, who was head of Germany's winning bid to host the 2006 World Cup, is being investigated alongside five other men in a corruption inquiry relating to the tournament bidding process in 2000.
The investigation is being headed by Swiss prosecutors and is separate to the one started against the six individuals by FIFA back in March.
Beckenbauer, who is one of only two people to win the World Cup as both a player and a manager, admitted last October that he made a "mistake" in the bidding process but has denied any charges of corruption, including buying of votes.
Read more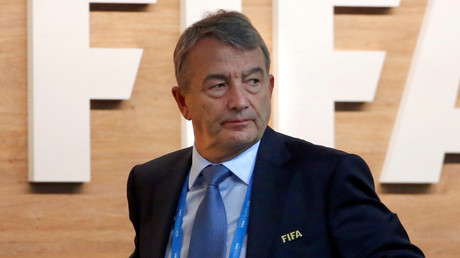 This admittance came after German newspaper Der Spiegel reported that a slush fund was set up in order to pay bribes to FIFA, something the German Football Association (DFB) vehemently denies.
Regarding his mistake, 70-year-old Beckenbauer said:
"In order to get a subsidy from FIFA [for the organization of the 2006 World Cup] those involved went ahead with a proposal from the FIFA finance commission that in today's eyes should have been rejected.
"I, as president of the then-organising committee, bear the responsibility of this mistake."
Der Spiegel has once again released sensitive information on the issue. It has reported that the investigation by Swiss authorities is in connection with payments made by the DFB between 2002-2005 which added up to more than 10 million Swiss francs ($10.2 million).
This is not the first time that Beckenbauer, who is also honorary president of Bayern Munich, has attracted controversy. In June 2014 he was banned from football-related activities for 90 days by the FIFA Ethics Committee after allegedly failing to cooperate with their investigation into the 2018 and 2022 World Cup bids by Russia and Qatar.
Beckenbauer appealed the decision and subsequently agreed to participate in FIFA's investigation before being suspended again in March.
Germany won the right to stage the 2006 World Cup after a victory of 12 votes to 11 against South Africa, which hosted the following World Cup, in the final round of voting at a conference in Zurich. England and Morocco were the other countries to submit bids.