Don't blink: Most might have missed Rumble Johnson's crunching KO at UFC 202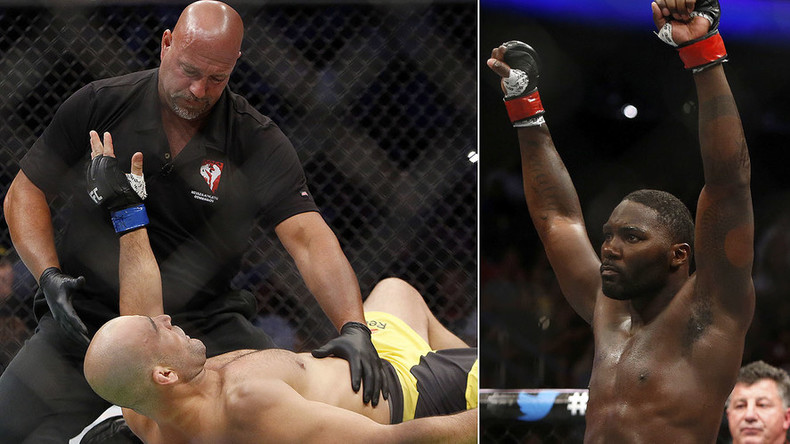 While superstars Conor McGregor and Nick Diaz served up perhaps the most talked about MMA event of the year, most might have missed Rumble Johnson's awesome 13-second knockout of Glover Teixeira.
Read more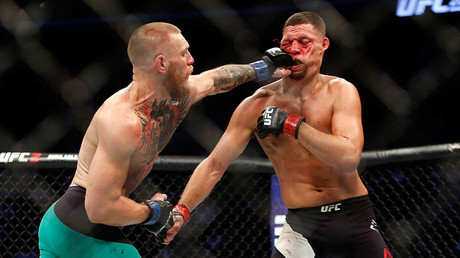 The long awaited McGregor-Diaz rematch, originally scheduled for July 9 to settle the score of their first meeting in which American Diaz truncated the Irishman's meteoric rise through the UFC divisions, literally went down in history.
The $3mn fight purse taken home by featherweight champion McGregor after his majority decision win was a UFC record, overtaking Brock Lesnar's previous $2.5mn share from fighting at UFC 200.
But while the McGregor-Diaz bandwagon rattled on all the way to the T-Mobile Arena, and most fans tactfully set their alarms to catch the two headliners making their way to the octagon, chances are they could have missed the biggest fireworks of the night.
Before the main event, another Dubliner, other than the bold, brash "Notorious" McGregor, was carving his own name into the UFC history books.
Anthony "Rumble" Johnson, of Dublin, Georgia, faced off against Brazilian Glover Teixeira in a light heavyweight fight on the main card in Las Vegas. In the opening moments of the bout, the American unleashed a vicious uppercut straight onto his opponent's jaw.
It sent the Brazilian crashing flat out on the mat. Johnson moved in to finish and after just 13 seconds the contest was waved off by the referee. But that wasn't the end of the referee's work.
The punch landed with such force, that when Teixeira came round he was so confused, he attempted to grapple with the referee, unaware the bout was over.
Johnson, 32, is now set to meet with Daniel Cormier, who holds the Light Heavywieght champion UFC belt. The two have met in 2015 in a five round bout for the champion title, when victory was given to Cormier by unanimous referee decision.
The message "the Rumble" has sent to Cormier, who was watching the fight in as the spectator, could not be made any better. He is ready to fight for the belt.
So make sure to keep an eye on Johnson's next fight, or you might miss something big again.