Liverpool owners consider selling shares to Chinese consortium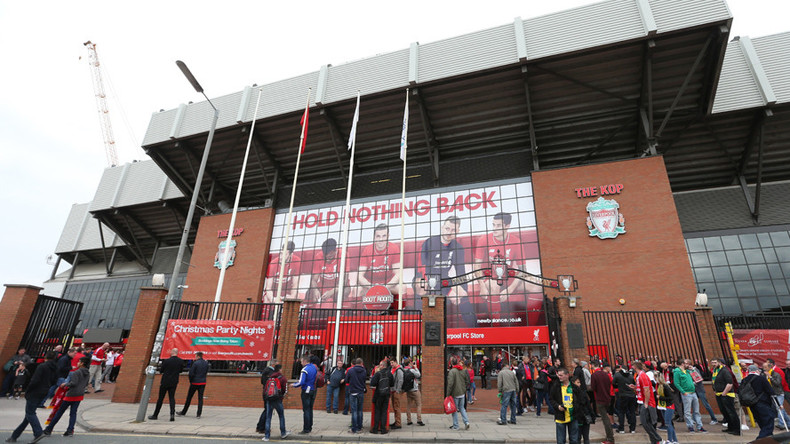 The American owners of Liverpool FC are seeking financial advice after an approach from a Chinese consortium to invest in the Merseyside club.
The Fenway Sports Group (FSG) has been in charge of the Anfield outfit since 2010 but it is believed they have the option of selling a stake in the club to an Asian consortium.
The joint approach is believed to have been made by Everbright, who are a state-owned financial conglomerate, and PCP Capital Partners.
This has led FSG to employ an investment bank to offer advice on whether accepting the Chinese proposal would make sense financially.
Talk that the Reds could be up for sale has been strongly denied by FSG chairman Tom Werner, but offloading a part of the club to wealthy backers could well be an option.
Liverpool have high hopes for this season under manager Jurgen Klopp and investment from a new source could provide additional transfer funds for the German.
Football is growing exponentially in China, with a host of high-profile players moving to the Far East from Europe to join wealthy clubs.
READ MORE: Could the Chinese Super League overtake MLS as the hottest football destination outside Europe?
China's president Xi Jinping is a football enthusiast and the Asian country last year revealed a 50-point plan to put the nation on the footballing map.
This includes more investment in the grassroots game, the further establishment of football academies and an increase in facilities.
READ MORE: China plans to become global football powerhouse
From a private sector point of view, a host of Chinese investors are making inroads into club ownership in Europe.
Dr. Tony Xia recently bought English side Aston Villa and has pledged to make the Championship club one of the richest in Europe.
That followed the acquisition of 13 percent of Manchester City's parent company, City Football Group, by a Chinese consortium led by media mogul Li Ruigang.
French side Sochaux and Dutch team ADO Den Haag both have Chinese owners.
A deal is also said to be in place for AC Milan to be sold to investors from the Asian country in the near future - following a similar deal at cross-city rivals Inter.