China plans to become global football powerhouse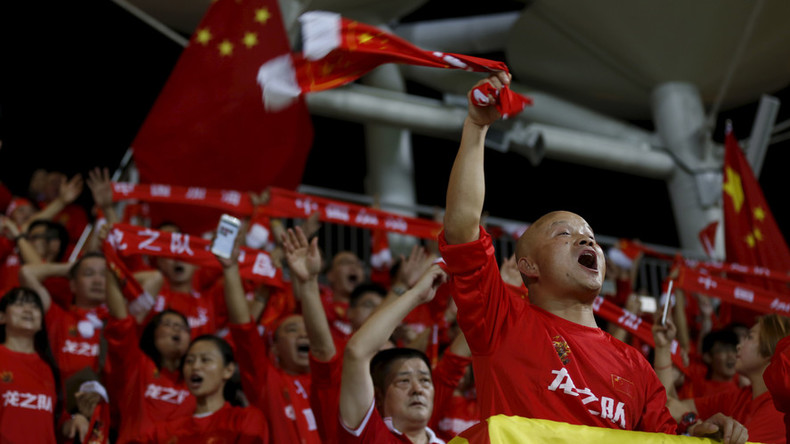 As football gains increasing popularity in the country, Chinese authorities and investors have outlined plans to make the Asian nation a footballing superpower.
China has the world's highest number of football supporters, with an estimated 350 million Premier League fans, and as such the nation is clearly not currently meeting its potential both on and off the pitch.
However, significant plans have been put in place to change this, with avid football enthusiast President Xi Jinping recently releasing a 50-point plan to put his nation firmly on the football map.
Measures designed to make the national team more successful include investment into the grassroots game with special soccer schools. The aim is to establish 20,000 schools within five years and 50,000 within a decade.
Football is even becoming a mandatory subject taught in schools, with the goal of creating the stars of tomorrow by stoking their interest in the sport through education.
The Chinese government also plans to return the women's team to its former competitive level, and is considering bidding to host the men's World Cup Finals.
In the long run, the objective is to have a team able to compete at the highest level and eventually even challenge the game's major powers for glory.
China have only ever qualified for the World Cup Finals once, in 2002, with the country's campaign blighted after members of the team that competed were later jailed for match-fixing.
Part of the development of the game will be based around improving the domestic league, which has had the likes of Nicolas Anelka and Didier Drogba play for competing sides in recent years.
The Chinese Football League has been boosted by a new television deal with broadcast rights worth $1.3 billion, while some of the clubs have attracted affluent new owners.
It was announced last week that a Chinese consortium, led by media mogul Li Ruigang, had purchased 13 percent of Manchester City's parent company, City Football Group.
This deal will also have a role in furthering the sport in China, with the English Premier League side expected to open football academies and a franchise in the Asian country - similar to its affiliated teams in New York and Melbourne.
Chinese investors have also purchased French side Sochaux and Dutch team Den Haag over the last year, with rumblings that Ajax and Aston Villa were also being earmarked as possible investment opportunities.
The focus that China receives from western teams is relatively minimal at the moment, with pre-season tours and publicity appearances arranged in an attempt to win more supporters.
However, this massive yet relatively untapped market has the potential for exponential growth - especially when it is considered that free-to-air Premier League games reach a staggering 320 million households on a weekly basis.