Chinese consortium buys 13% of Man City's parent company in $400mn deal
Published time: 1 Dec, 2015 11:56
Edited time: 4 Dec, 2015 14:07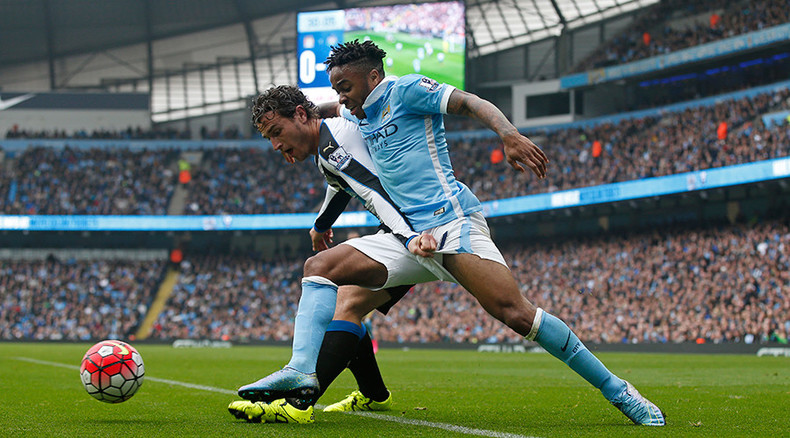 City Football Group (CFG), which owns Manchester City, has announced a $400 million investment from a Chinese consortium, who now own 13 percent of the company. The deal, valuing CFG at $3 billion, is aimed at growing the Man City brand in China.
In addition to owning Man City, City Football Group also own a MLS franchise in New York City FC, the Australian A-League club Melbourne City FC and a minority shareholding in the Japanese J-League's Yokohama F Marinos.
A statement on City's website said:
"City Football Group today announced a partnership with a consortium of high profile Chinese institutional investors led by China's leading media, entertainment, sports and internet dedicated investment and operating company CMC (China Media Capital) Holdings."
The substantial investment can be seen as the Abu Dhabi Group's dividends for their heavy investment into City and elsewhere. ADG bought City for $320 million in 2008, and by the start of 2015 had accumulated losses of $810 million, excluding $300 million spent on facility upgrades and regeneration around the Etihad stadium.
The club was valued at $1.5 billion in 2015 by Forbes, although this deal values City a lot higher considering that it is by far the largest club on their roster.
The move comes after Chinese President's Xi Jinping's visit to the club in October 2015. Xi's visit to Britain was heralded as the precursor for further Chinese investment into the country, and the acquisition by CMC and consortium partner CITC Capital reflects the strong appetite in China for football and the possibility for growth in the sport.
The partnership will be used by CFG to further their growth in China, and City can be expected to go on a preseason tour to China in the next year or two as part of the process.
However, they will have to contend with established the Premier League presence in China of local rivals Manchester United as well as Roman Abramovich's Chelsea. Across Europe, Real Madrid, Barcelona and Bayern Munich have also made it a priority to grow their brands in China and in Far East Asia.
City and CFG will hope that this partnership gives them the advantage they need to compete on a global footing with these top teams – and they appear to have the ideal opportunity to do so in China.