100kg 'spidercam' crashes into crowd in Rio Olympic Park, injures 7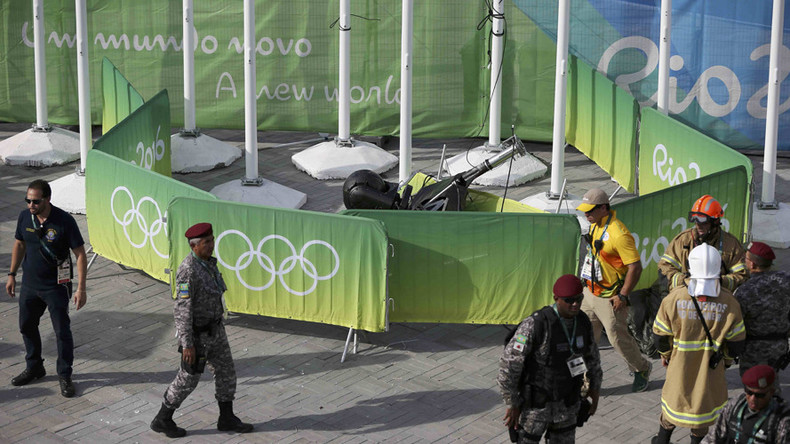 A giant spidercam has fallen into a crowd of tourists in Rio Olympic Park, injuring at least seven people, including children. Footage released online shows people running away screaming and a woman bleeding from the face.
The aerial camera suspended by cables was capturing images in the park. According to Brazilian media, the camera weighed some 100kg.
READ MORE: Olympic sailing ramp collapses in Rio
The video shows two shocked women sitting on the ground near the crashed camera. One is seen bleeding from the face and the other was later observed wearing a neck brace.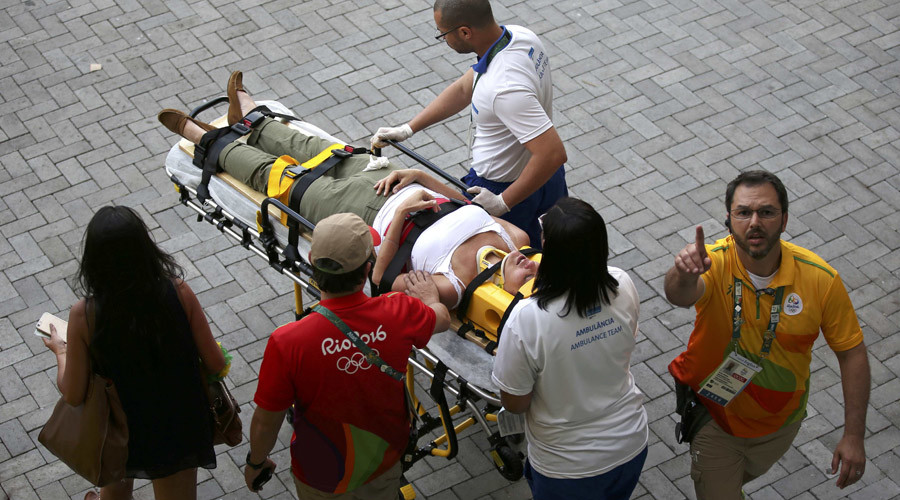 "I was looking to the camera ... and suddenly I heard a big snap on the cable and the camera came down," said visitor Chris Adams, a member of the British gymnastics delegation, as cited by Reuters.
Another witness named Natalia told AFP that she heard a noise, then she saw "the cable on the ground" and at first couldn't figure out what happened.
"But I sat under the bridge and I heard a lot of noise, commotion, fire engines arriving and when I came over to this side I was told that a camera had fallen and I saw some women in the emergency vehicles," she added.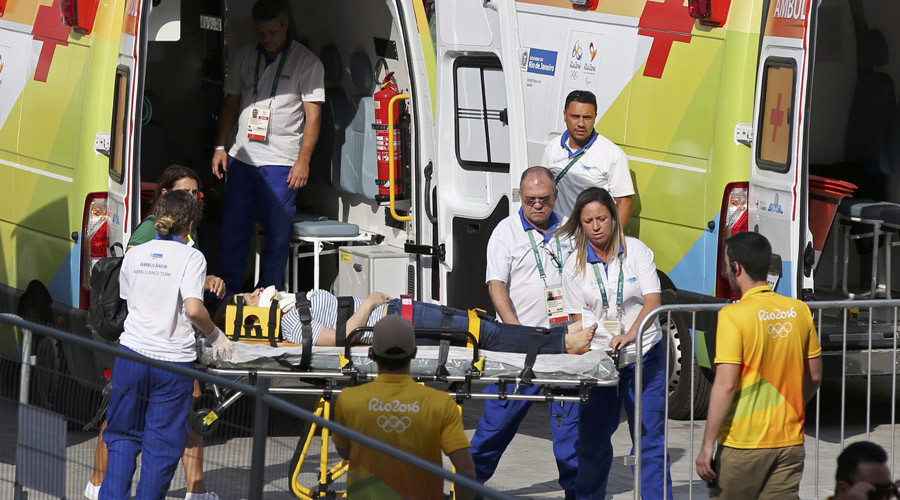 READ MORE: The Olympic Shames: Blanket bans, international spats & Rio robberies
All in all seven people have been injured in the incident, officials confirmed to the media. Among them there are two children who were hit by a camera cable. Four of the injured were later taken to hospital, a Rio Games official said.
According to Olympic Broadcasting Services, the incident took place when a "pulling rope" used to guide the spidercam came down. This resulted in the "camera falling from a height of 20 meters onto a lower concourse," the OBS spokesman added.