The Olympic Shames: Blanket bans, international spats & Rio robberies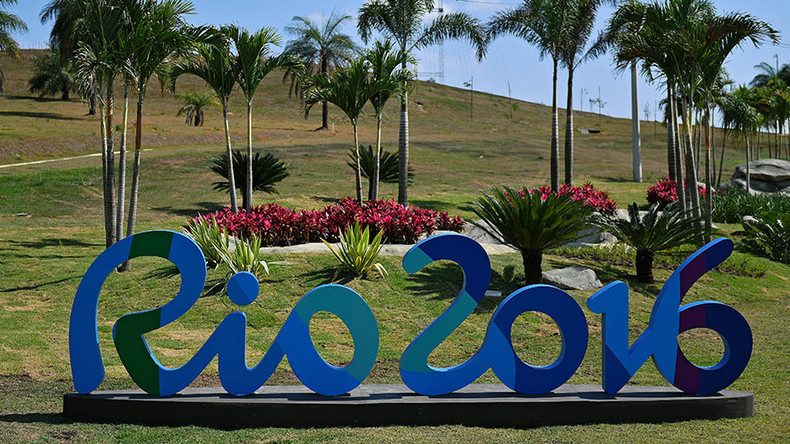 Three days into the Rio Olympics and it already looks set to be amongst the most controversial Games ever. Bus battles, a ban on the Russian paralympic team and an international incident stemming from a spat between swimmers are some of the scandals to emerge.
Rio 2016 Olympic Games LIVE UPDATES
Battle of the bus
Before the opening ceremony even began, rival athletes were already battling it out - this time over a bus. The Lebanese team were accused of refusing to share a bus with Israeli athletes being transported from the Olympic village to the Maracana Stadium, allegedly slamming the door in their face.
Tensions have always been high between the neighboring nations who have remained at war since 1948, with no peace accord ever signed. Lebanon denied the incident was due to any ill-intentions from them, instead accusing Israel of staging it to embarrass their country.
Robbed in Rio
Concerns over safety in Rio were raised before the games and last month when Australia called for greater security after a paralympian was robbed at gunpoint. A security force of 100,000 began operations on August 5 but athletes and team personnel continue to fall victim to violent crime in Olympic areas.
Government officials from Portugal and Brazil, as well as coaches from Australia, were all reported to have been robbed at gunpoint at Olympic venues and the village, including the Maracana Stadium and the Olympic Lake were rowing events are taking place.
A Russian fan's house was also robbed during the changing of the guards, prompting the Russian Olympic Committee to send its own security to the house.
READ MORE: Russian Olympic team fans house robbed during Rio 2016 opening
Australia v China
A 20-year-old Australian swimmer inadvertently sparked an international incident with China after his comments about a rival. Mack Horton beat Sun Yang to claim gold in the 400 meter freestyle event before branding the Chinese swimmer a "drug cheat". Sun had previously tested positive for performance-enhancing substances, which the Chinese media claimed was medication for a heart problem.
READ MORE: 'Britain's offshore prison on fringes of civilization' – China ridicules Australia in Rio revenge
Chinese fans swamped Horton with angry messages online. Sun called for good sportsmanship but by then the Chinese media were in full flow, calling Horton "immoral" and describing Australia as "Britain's offshore prison".
Russian ban
Next month's Paralympics in Rio, which will follow the Olympic Games, will most likely take place without Russian representatives after the International Paralympic Committee (IPC) banned the entire team following a recommendation from the World Anti-Doping Agency (WADA).
READ MORE: Official: Russia's Paralympians banned from competing in Rio
The same recommendation from WADA was ignored by the International Olympic Committee (IOC) who gave each sporting federation the power to decide the fate of individual athletes - instead of issuing a blanket ban. Some praised the IPC for being braver than the IOC while others called the ban "disgraceful" and "unfair for the clean athletes."