Olympic sailing ramp collapses in Rio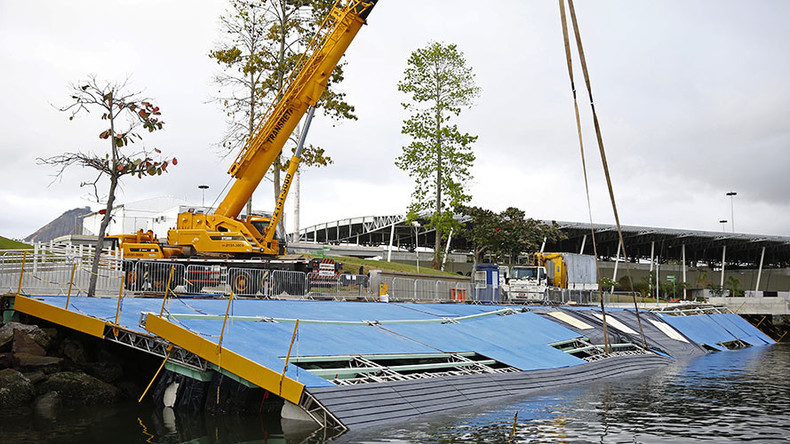 Safety concerns over the Rio 2016 Olympic venues have increased after the main ramp of the sailing port collapsed on Sunday, less than one week before the opening ceremony is scheduled to take place.
According to Rio 2016 spokesman Philip Wilkinson, the ramp at Marina da Gloria collapsed after being hit by high tides and stormy seas.
Read more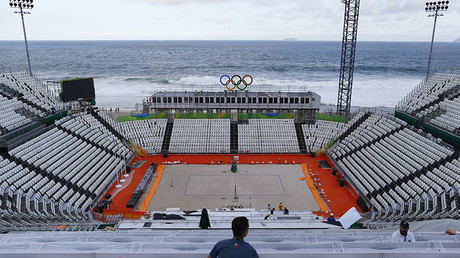 The temporary structure is the main access point for boats to reach the water.
No one was injured in the incident and Wilkinson said repairs will be made within four days. Sailing competitions begin on August 8.
Mark Adams, International Olympic Committee (IOC) spokesman, said: "It would be wrong to make a great deal [of the incident]. In the run-up to the games, things happen."
Television studios on Copacabana Beach were also damaged, as strong winds left broadcast areas flooded with water, not far from the volleyball arena on the legendary stretch of sand.
Levels of contamination in the outdoor watersports venues also remain an issue, with Monday's report commissioned by the Associated Press revealing that water in those areas has viral levels 1.7 million times higher than would be considered alarming in Europe and the US.
The latest problems come two days after it was claimed the man leading the construction of the Olympic Village had been sacked over the "uninhabitable" conditions that greeted athletes arriving for the Games.
The head of the athletes' village, Mario Cilenti, was reportedly fired from his role after failing to ensure the accommodation was completed on time.
Australian team chief Kitty Chiller had described the village as unsafe and decided that the entire team would stay in hotels until the problems had been resolved.
Rio 2016 organizers have faced a series of issues in their bid to ensure they deliver a successful Games, including Brazil's economic problems, the Zika virus and difficulties with the transport infrastructure.