Will Rio be ready & secure in time for 2016 Olympics?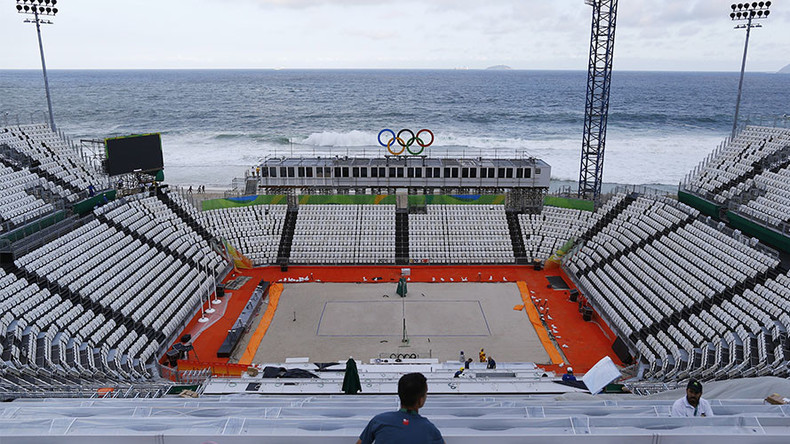 With Brazil becoming the first South American country to host the Olympics in just a few days' time in Rio, there is an atmosphere of expectation on the city streets. But the run-up to the Games has been anything but smooth.
Stadia struggle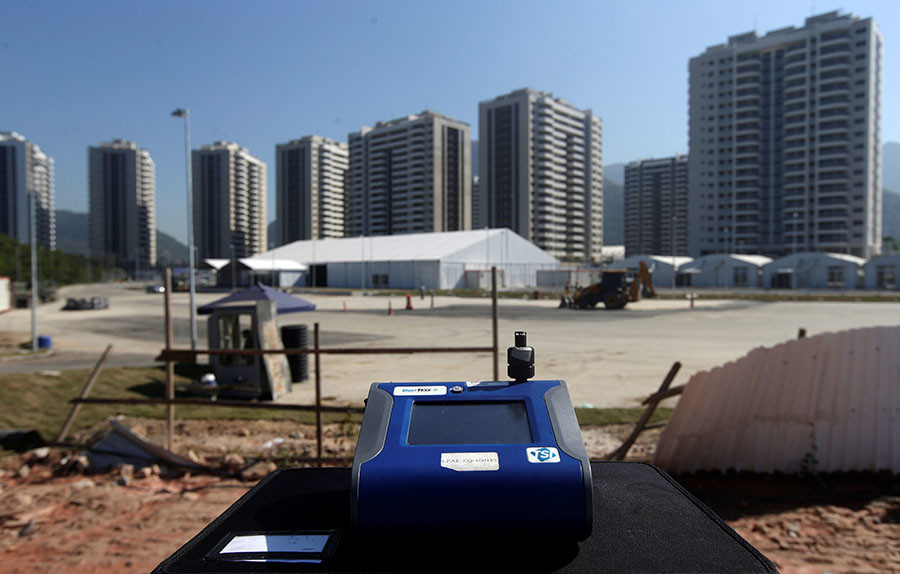 The Rio 2016 Olympics will be contested across 32 sporting venues. Some were built especially for the Games, some were reconstructed, and some are still incomplete. With the games just a few days away, work is ongoing on an assortment of temporary stands on Copacabana Beach, where the beach volleyball tournament will take place, and at Rodrigo de Freitas Lagoon.
When the Olympic village opened, Australian Chef de Mission Kitty Chiller said her athletes would not be staying in their living quarters, after complaining of broken toilets and a strong smell of gas.
Rio Mayor Eduardo Paes joked he would put a kangaroo outside their room to make the Australians feel more at home.
A highly unimpressed Australian National Olympic Committee didn't find it funny though, and responded that they didn't need a kangaroo, rather a plumber.
But a spat was avoided when Australia presented Paes with a boxing kangaroo and even a kiss from a newly chilled-out Chiller.
Organizers pledged to hire 500 people to carry out urgent work.
The road to Rio or the road to nowhere?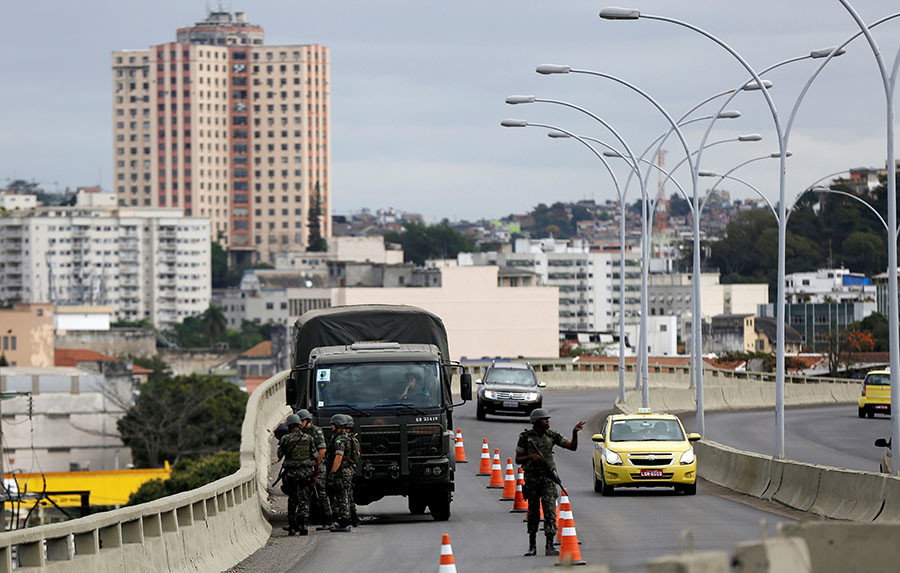 Aside from new stadia and an Olympic village, Rio authorities pledged to construct an Olympic heritage site and also new transport links. But the Rio rush hour brings bustling traffic bottlenecking at the city's many narrow tunnels.
So the local government decided to delegate one of the main zones of the town specifically for official representatives and organizing committee members, with a fine of 1,500 Brazilian real ($457) for anyone using these routes without a special pass. A Brazilian judge, however, ruled the amount too high and brought the fine for traveling through the 'Olympic' zone down to that of a normal road law infringement – 85.15 Brazilian real ($37).
Rio will also welcome a fourth line of the underground, connecting Copacabana in the south with the western region of the Olympic village in western Barra da Tijuca. It is currently undergoing test runs without passengers, but from August 5 fans and competitors who have bought special Olympic travel passes can use the fourth line.
In addition, for the start of the competition 150km of routes for buses on the BRT (bus rapid transit) system were built to allow travel in separate enclosed zones. Around the city center, modern, noiseless trams have begun operating, whose last stop is situated by a renovated harbor – where there will be free concerts, shows and fireworks during the games.
From the Copacabana to crime and kidnapping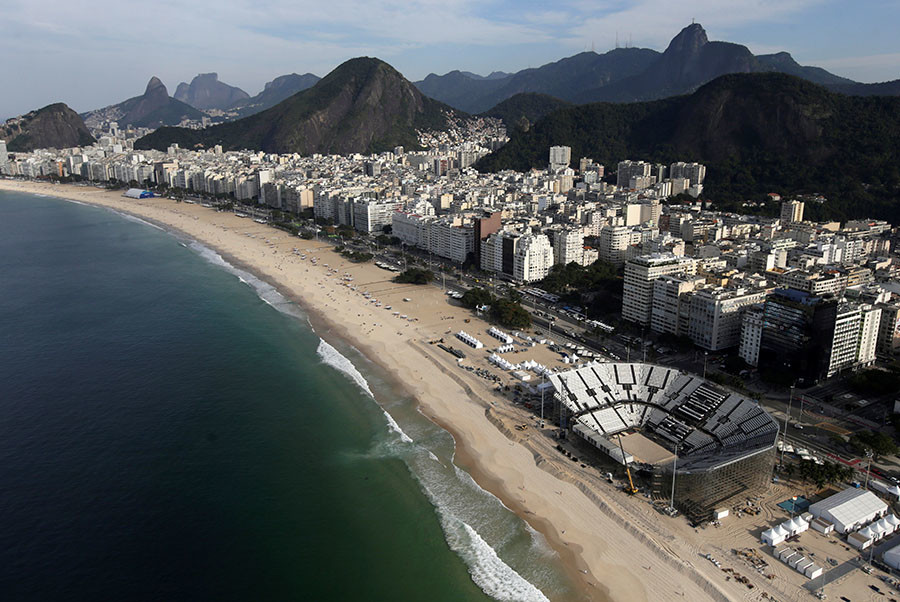 A major headache for Brazilian law enforcement is the level of crime in Rio, which has started to rise in the first months of the year. According to the Brazilian Institute of Public Safety (Instituto de Segurança Pública), from January-April murders in the region increased 15.4 percent compared with the same period last year. The number of street robberies and carjackings also increased.
Last month, 20 armed members of a drug cartel stormed a hospital not far from the Maracana stadium – which will host the opening ceremony – to retrieve their leader, Nicolas Pereira de Jesus, who was being treated under armed guard. One patient died and medical professionals and police were injured in the attack.
Athletes have also been targeted. New Zealand Jiu Jitsu competitor Jason Lee was kidnapped and robbed by armed men dressed in police uniform on June 24. He was forced to draw money out from a cash machine to pay his own ransom. Lee later made light of the event on Twitter.
What did you guys get up to yesterday?
I got kidnapped. Go Olympics!#Rio2016

— Jason Lee (@jasonleejitsu) July 24, 2016
State authorities released a statement highlighting economic difficulties experienced in the last few weeks leading up to the Olympics as complicating their fulfilment of their duty to provide safety.
Police have protested against the lack of financing from regional authorities and in June refused to be involved in any criminal matters that were not deemed serious. Some police stations are without running water, others are without toilet paper, and some have no printer cartridges – meaning police can't print out victim statements.
As a mark of protest, a group of police officers gathered at Rio de Janeiro international airport to greet arriving tourists with banners warning them of the conditions in Rio.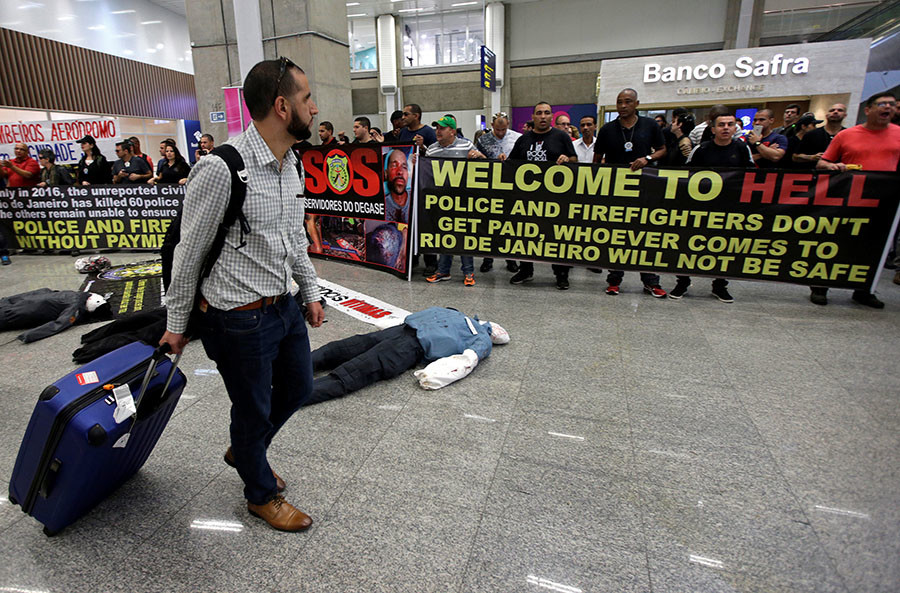 Rio de Janeiro mayor Paes added fuel to the flames by stating that police are doing a "terrible job" in tackling the city's rife crime.
The Brazilian government was slightly more empathetic and urgently allocated 2.9 billion real ($853 million) extra funds to the region to restore order. Police consequently received their pay for May and June, and ceased their protests.
'Super' bacteria and dead fish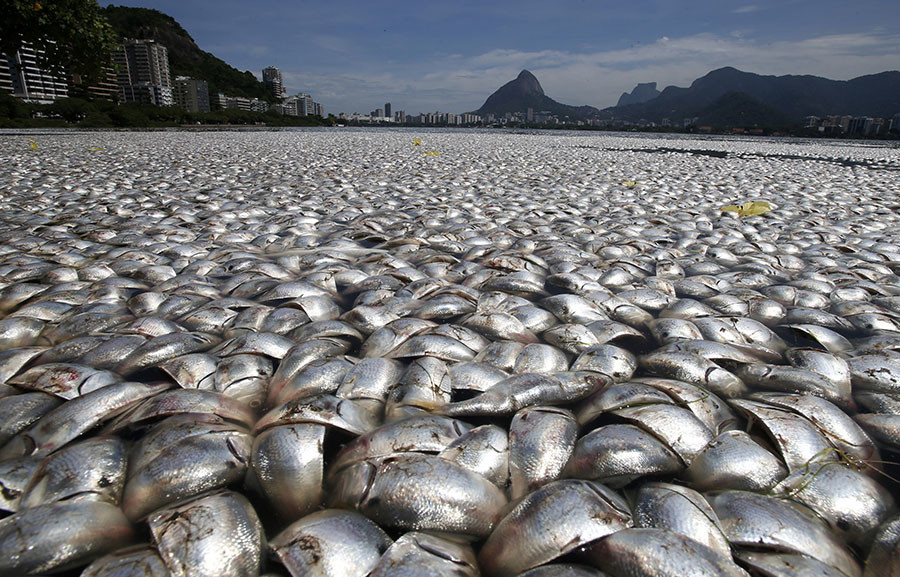 Decades of contamination by oil and chemical industrial waste have led to talks on the purification of Guanabara Bay, which will host the sailing events. In their application to host the Games, the Brazilian Olympic Committee vowed to decrease the level of polluted water by 80 percent, but realized in early 2015 that that figure was more or less unattainable.
Competitors in the test events held there complained of ill health after coming into contact with the water, with members of the US youth rowing team suffering serious stomach pains.
In April of last year, ecologists found 21 tons of dead fish in Rodrigo de Freitas Lagoon, where the Olympic rowing and canoeing events will take place. The authorities claimed the reason was heavy rain and the unusually low temperature of the air in the region at the time.
Zika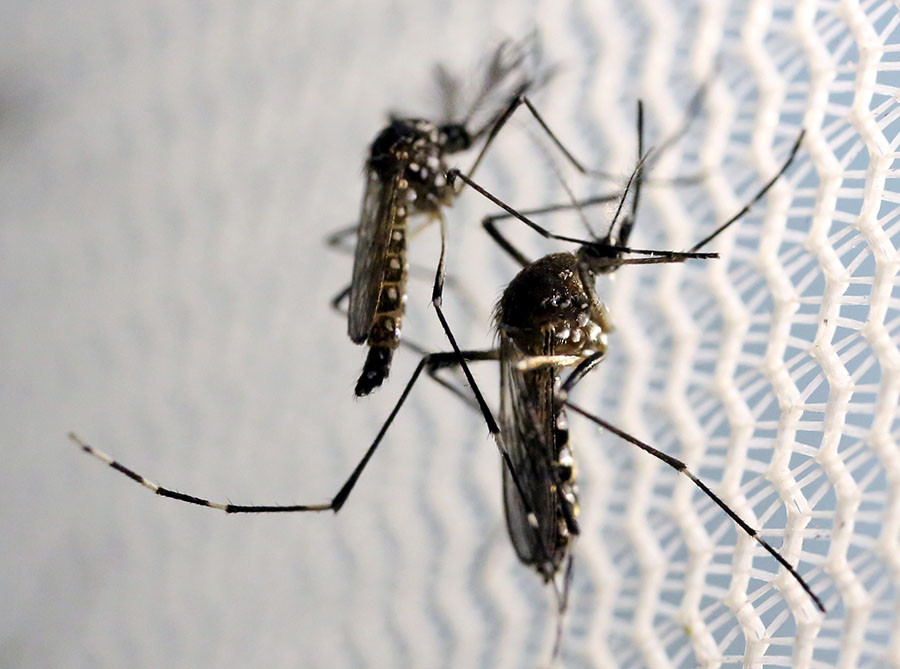 The Zika virus has caused widespread panic, not least amongst a number of high-profile golfers and tennis professionals who have opted not to go to the Games because of fears over contracting the virus. One hundred medical experts sent a letter to the World Health Organization (WHO) with a request to change the time or the place of the Olympics, but the call was rejected.
In fact, the chances of being infected with the virus in Brazil are low as the yellow fever mosquito, which carries the disease, is not active in the cold, dry weather of Brazilian winter (June to September).
Nevertheless, 20 golfers have refused to take part in the Olympics, including world number one Jason Day, along with tennis players Tomas Berdych and Milos Raonic, who was a Wimbledon finalist this year.
The Rio authorities have taken extensive measures to protect against Zika and a domino effect of pull-outs, including giving out pocket advice books to Olympic village residents and equipping all the rooms with air conditioning so athletes don't have to open the windows. But in the unlikely case they do become infected, fear not, the Olympic village will have a laboratory on site to conduct Zika tests.