Russian swimmers Morozov and Lobintsev appeal Rio ban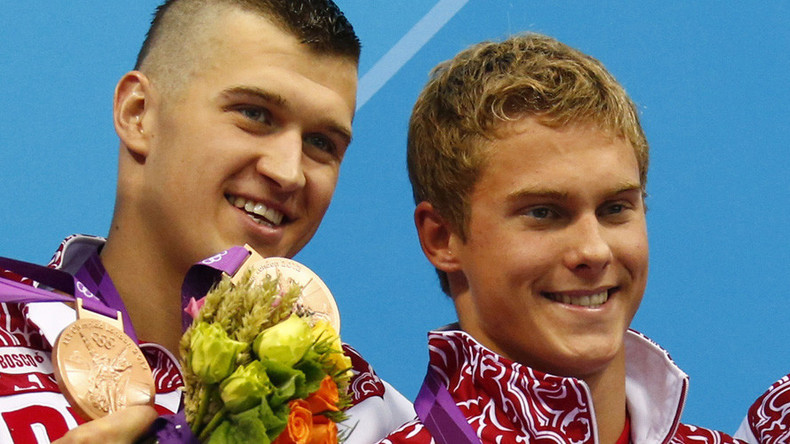 Russian swimmers Vladimir Morozov and Nikita Lobintsev have appealed against the ruling made by the International Swimming Federation (FINA), that has banned them from the 2016 Rio Olympic Games.
The duo, who have never failed a doping test, want the Court of Arbitration for Sport (CAS) to overturn the decision made by FINA to ban them after their names appeared in the World Anti-Doping Agency (WADA)-led McLaren report into doping in Russia.
READ MORE: Russian athletes to remain banned from Rio - Court of Arbitration for Sport
Both swimmers were part of Russia's bronze-medal winning 4x100m freestyle team at the London 2012 Games, while Lobintsev also claimed silver in the 4x200m freestyle relay at Beijing 2008.
Morozov, who is based in the US, posted a message on his Facebook page to FINA president Julio Maglione earlier this week, saying he had never failed a drug test taken by Russian or international officials.
"Throughout the last six years I've been drug tested by doping control agencies at my home and at the pool, at least once a month, and sometimes every other day," he wrote.
"I am sure that in a justice-driven system I have full right to take part in the Olympic Games."
CAS issued a statement on Saturday saying the two swimmers had asked the sport's highest court to declare FINA's ruling "invalid and unenforceable."
They also demanded "that the IOC validates the entries submitted by the Russian Olympic Committee" thus allowing them to compete in Rio.
Lobintsev tested positive for meldonium earlier this year but was subsequently cleared and given a "no fault" finding.
This was due to WADA's uncertainty over how long meldonium takes to leave the body, and that athletes using it before it became illegal in January could not be punished.