Tyson Fury 'comes out as gay' tweet causes controversy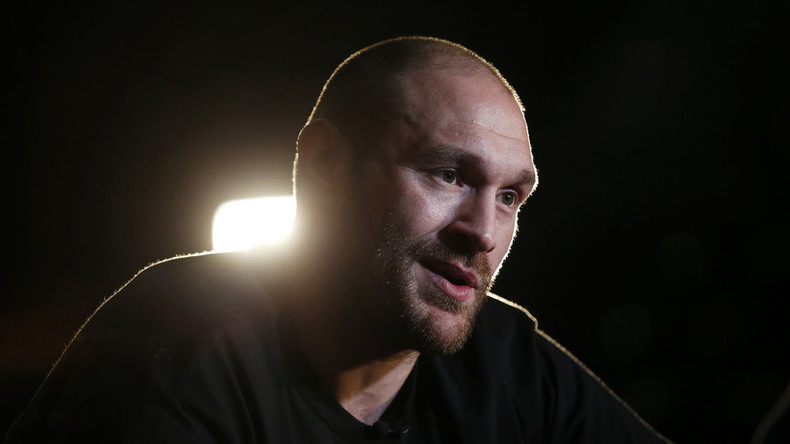 British boxer Tyson Fury has caused a stir on social media after a tweet appeared on his account saying he was gay.
Would like to come out I'm gay

— #Gypsyking (@Tyson_Fury) July 16, 2016
Subsequent tweets and retweets by Fury appear to suggest that friends had hacked his account during celebrations for the birth of his new son.
Fury often courts controversy with his outrageous comments, particular concerning race and sexuality.
Earlier this year Fury appeared in an hour-long video on YouTube where he ranted about Jewish people, bestiality, pedophilia and women.
READ MORE: Tyson Fury in new racism scandal ahead of Klitschko rematch (VIDEO)
His bizarre behavior was also on show during the build-up to his rematch against Vladimir Klitschko, with the Briton threatening the Ukrainian with an axe.
Klitschko has called for Fury to be stripped of his titles and suspended, comparing the heavyweight champion's views to Adolf Hitler's.
Fury subsequently hit back at Klitschko, saying the Ukrainian has "no education on the matter", and added, that "Ukrainians were the guards of the death camps."
The second meeting between the pair was postponed after Fury suffered an ankle injury; although the fight remains in doubt after news emerged he was under investigation for doping.
READ MORE: Tyson Fury could lose world titles if doesn't prove himself clear of doping
Fury faces a lengthy ban if found guilty, but he has strenuously denied the allegations.