Tyson Fury could lose world titles if doesn't prove himself clear of doping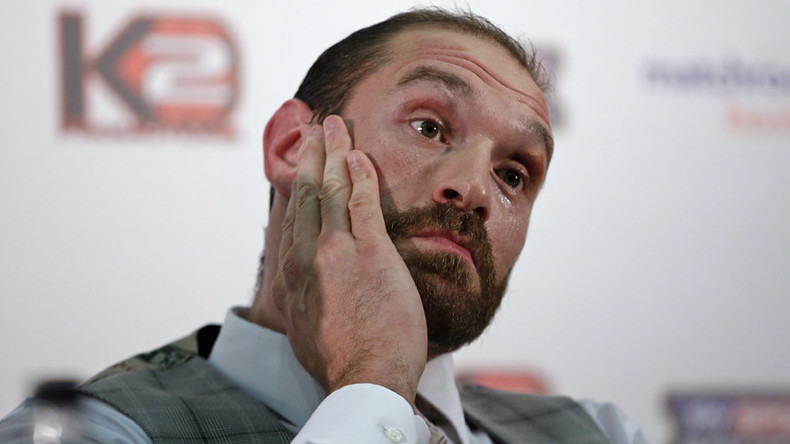 World heavyweight champion Tyson Fury has denied using steroids after news emerged he was under investigation. Traces of a banned anabolic steroid were allegedly discovered in a sample taken before he won the world title from Wladimir Klitschko.
The substance in question, nandrolone, also occurs naturally in the human body and is responsible for muscle growth and repair.
READ MORE: Tyson Fury postpones rematch against Wladimir Klitschko (PHOTOS, VIDEO)
Fury's cousin, Hughie, reportedly tested positive for nandrolone too, and both face a lengthy ban if found guilty. Both boxers have denied the accusations.
The test samples, as reported in the Mirror, were taken between February and March last year, ahead of Fury's first bout with Klitschko. At the time, September, both Fury and his cousin attended a meeting with UK Anti-Doping (UKAD), where they were told their steroid levels were higher than those naturally occurring in the human body.
Read more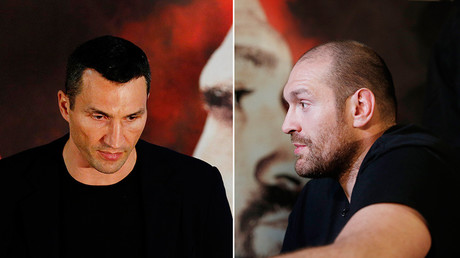 If found guilty, Fury faces a lengthy ban as well as being stripped of his three world titles (the WBA Super, WBO and Ring Magazine belts).
Two days ago, due to an ankle injury, Fury postponed his highly anticipated rematch with Ukraine's Wladimir Klitschko.
Fury and Klitschko were scheduled to fight in Manchester on July 9 after Fury unexpectedly ended his rival's 11-year reign as world heavyweight champion in November 2015.
Anthony Joshua, the IBF champion, had also spoken of his desire to fight Fury after his title defense against Klitschko. However, because of Fury's injury and doping investigation, it's increasingly unlikely the pair will meet in the near future.