Tyson Fury in new racism scandal ahead of Klitschko rematch (VIDEO)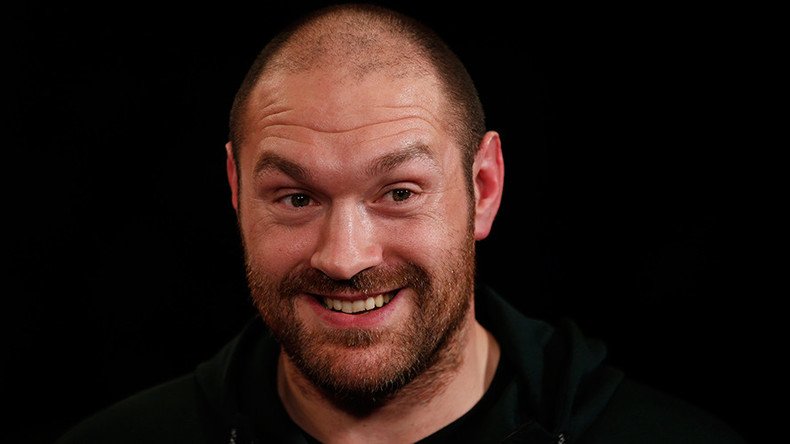 British boxer Tyson Fury has made more controversial remarks, including racist and homophobic comments, leading for a call for the 27 year old to be banned from sport.
The heavyweight fighter is no stranger to controversy and has provoked the ire of many in the past with outlandish statements.
The latest scandal comes in an hour-long video rant where Fury makes a host of opinionated statements, including attacking Jewish people.
One of his comments included "Zionist, Jewish people ... own all the banks, all the papers, all the TV stations."
He also made extreme comments about bestiality, pedophilia and women in the interview, which can be seen below.
Fury's comments have not been received well and Campaign Against Anti-Semitism spokesman Jonathan Sacerdoti has called for the Brit to be banished from sport.
"There should be no place for anti-Semitism in sport," he said.
"He should be barred from boxing and referred to the British Boxing Board of Control.
"This is not his first offence, he specializes in outrageous offensive and racist slurs. Behavior like this should prompt his sponsors to withdraw their backing.
"Britain does not tolerate or support racism. These specific anti-Semitic slurs are centuries old, and his use of them today in 2016 shows ignorance and malice."
Fury stunned the boxing world by defeating Wladimir Klitschko in November 2015 to become the WBA, IBF and WBO heavyweight champion.
I see all the Zionist media outlets are on my back, because I speak the truth!
u will all see the truth soon enuf, they killed my lord jesus

— Gypsy King (@Tyson_Fury) May 13, 2016
It was the Ukrainian's first defeat in 11 years and the pair are scheduled to contest a rematch in July, with the Brit already antagonizing his opponent in the lead-up to the fight.
READ MORE: 'Beaten by a fat man': Fury taunts Klitschko ahead of rematch (VIDEO)
Fury has been vocal in his disdain for professional sport and has threatened to quit boxing if he loses to Klitschko, with talk of the fighter moving to the United States.
READ MORE: Fury threatens to quit boxing if he loses Klitschko rematch
The latest round of controversial comments comes in the aftermath of Fury insulting Olympic heptathlon champion Jessica Ennis-Hill and comparing homosexuals to pedophiles.
You can share this story on social media: