UFC confirms Brock Lesnar has failed drug test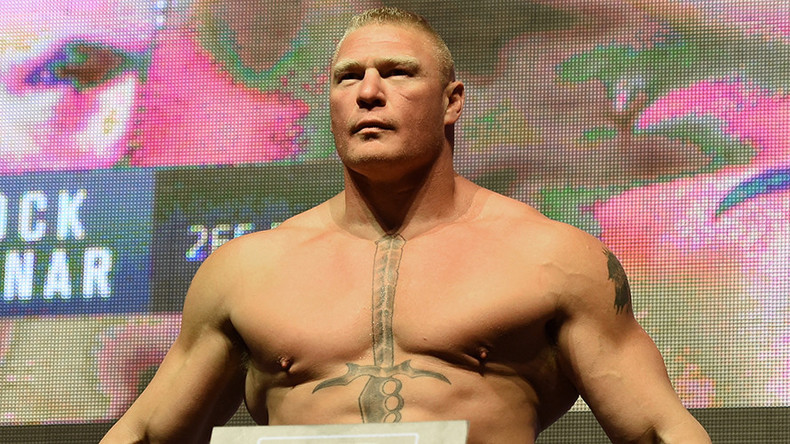 The UFC has confirmed that American fighter Brock Lesnar has failed an out-of-competition drug test.
The 39-year-old beat Mark Hunt by unanimous decision on July 9 at UFC 200 in a cameo return to the sport.
READ MORE: Brock Lesnar beats Mark Hunt in UFC 200 return
Before last week's appearance, Lesnar had not contested a bout in the UFC since December 2011. He is currently contracted to the WWE.
The UFC's regulations state that any retired athlete that returns to competition must be tested over a four-month period prior to fighting.
However, given the special nature of Lesnar's return, the UFC waived the four-month period for the first time.
The former UFC Heavyweight Champion submitted eight tests to the United States Anti-Doping Agency in his lead up to the bout with Hunt, but a test administered on June 28 is said to have flagged a violation.
As yet, it has not been revealed what exactly Lesnar tested positive for, but the fighter has pledged to "get to the bottom of this."
The veteran bruiser cashed in on a $2.5 million purse in his bout with Hunt, who has reacted angrily to the news of Lesnar's alleged violation.
The defeated fighter says he feels he is now entitled to half of Lesnar's earnings and has threatened to walk away from the UFC if a resolution to his liking is not reached.
"The cheaters get a slap on the wrist and walk off," Hunt said.
Read more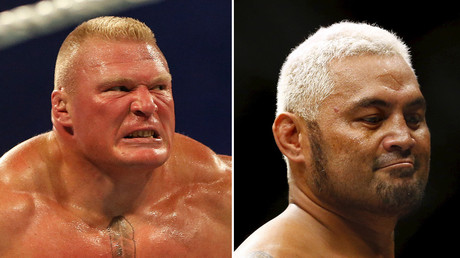 "What penalty or deterrent is there to make them think twice? Nothing. And the [Nevada Athletic Commission], why should these [expletive] get anything? They are not the ones who had to fight with Lesnar or lose [to him]. I lost."
Nevada State Athletic Commission executive officer Bob Bennett confirmed that Lesnar could be stripped of his earnings from the fight.
"We can fine and suspend," he said.
"I'm not saying his whole paycheck will be taken away, but he could be suspended and fined upon his case being heard and all the facts being presented."
Lesnar has not failed any drug tests in the past, but Hunt stated ahead of the fight that he thought his opponent was "juiced to the gills."