UKAD chairman admits failure during doping investigation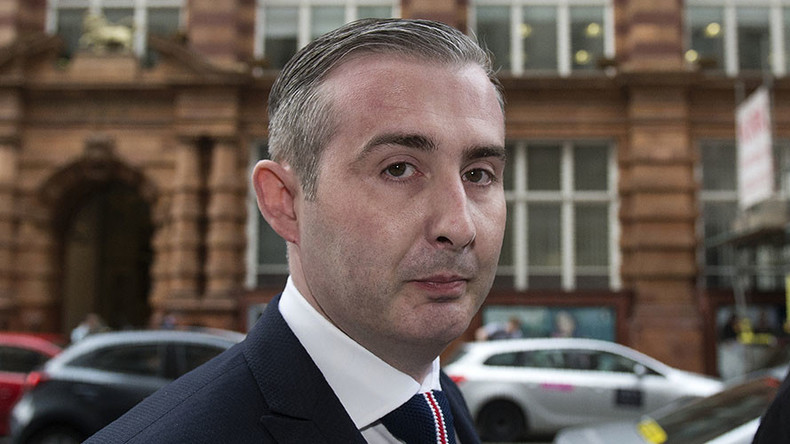 UK Anti-Doping (UKAD) chairman David Kenworthy says the organization made a "ghastly" mistake in its investigation of claims that a doctor was supplying prohibited drugs to elite athletes.
Led by the former Merseyside Police assistant chief constable Andy Ward, the review was commissioned by the government following allegations that Dr. Mark Bonar had prescribed performance-enhancing drugs.
The report said it was "difficult to understand" why UKAD had not, "as a minimum standard of investigation," spoken to the General Medical Council (GMC) about the case, despite repeatedly being asked to do so.
Dan Stevens, an amateur cyclist charged with failing to take a drug test in 2014 who was subsequently banned for two years, had provided information about Dr. Bonar's alleged activities.
However, UKAD ruled that it wasn't very useful under the rules laid down by the World Anti-Doping Agency (WADA).
"Frankly, I still do not know why we didn't (tell the GMC) – we certainly talked about it," Kenworthy said.
"It was a ghastly mistake and it should never have happened. Nobody is disputing that.
"But I have worked for four police forces and chaired two national charities, so I know everybody makes mistakes but that is how you learn.
"I also know UKAD is still the best anti-doping organization in the world.
"It's why the World Anti-Doping Agency asked us to pick up the pieces in Russia, why we're providing know-how on intelligence-led testing at the Rio Olympics, why Japan is knocking on our door for advice on the next Rugby World Cup and 2020 Olympics and why Kenya wants our help, too.
"That reputation was hard won, but it can be easily lost – we have to learn from this and never do it again."
Stevens took his story to the Sunday Times, which then filmed Bonar with a hidden camera and quoted him as saying he had supplied performance-enhancing drugs to 150 elite athletes.
Arsenal, Chelsea, Leicester City, and Birmingham City were all implicated by Bonar when the newspaper published its story in April, but all four clubs strongly rejected the claims.
Bonar has subsequently denied any wrongdoing, while Stevens' information led to the identification of just four individuals, three of whom were already known to UKAD.
John Whittingdale, the secretary of state for Culture, Media, and Sport, said there were "clearly important lessons" for UKAD to take on board.
"There can be no room for error in the fight against doping and the integrity of sport is absolutely paramount," said Whittingdale.
"The government is currently looking at if there is more that can be done on anti-doping that includes reviewing the effectiveness of the legislation we have in place.
"If it becomes clear that stronger criminal sanctions are needed then we won't hesitate to act."
You can share this story on social media: