It's official: Pavel Datsyuk signs with KHL's SKA St. Petersburg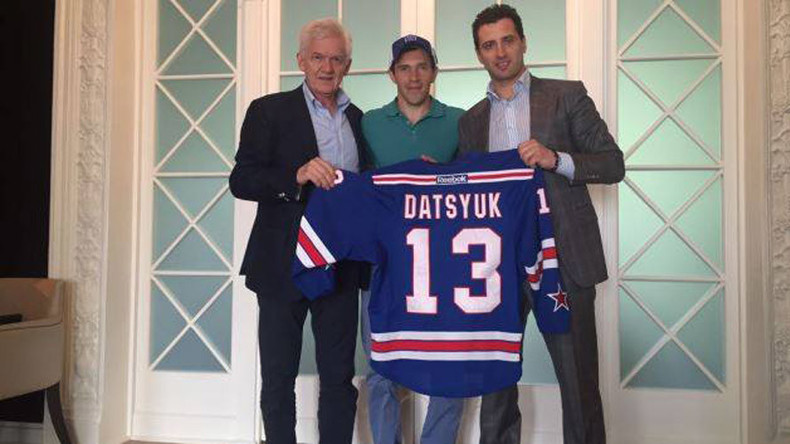 Legendary Russian forward Pavel Datsyuk has officially joined the KHL to become a SKA St. Petersburg player.
The news comes after months of speculation on whether Datsyuk would play in the KHL and which team he would sign with.
The 37-year-old Russian spent 14 seasons in the NHL with the Detroit Red Wings, recording 918 career points (314 goals & 604 assists) in 953 regular season games.
Datsyuk has been widely recognized as the most technically skilled player of his generation, and carries the nickname 'The Magic Man'.
Following his last season with the Red Wings, Datsyuk announced his plans to move to the KHL to be closer to his family and give Russian fans a chance to see him play before he retires.