Brazil to hand out 9 million 'Amazon rainforest' condoms to Olympic visitors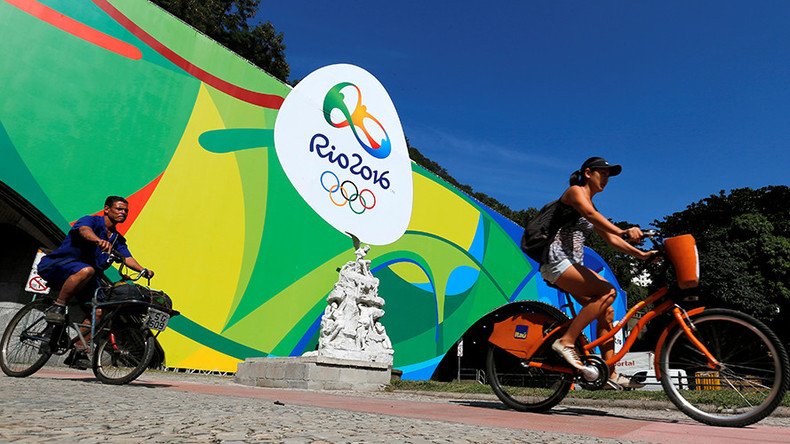 The Brazilian government plans to give away 9 million condoms in Rio de Janeiro during the Olympic Games in August. The latex condoms are made from Amazon rubber trees gathered by tappers known for a devotion to rainforest protection.
The Brazilian Health Ministry said it will provide the most of the 9 million condoms to visitors of the Summer Olympic Games, scheduled to run from August 5-21. The International Olympic Committee has said around 450,000 of the condoms will go to athletes and staff staying at Olympic village, according to Reuters.
The condoms are sustainably produced by Natex, a factory run by the state of Acre in the Amazon rainforest along Brazil's border with Bolivia. The latex used to produce the condoms is gathered from Amazon rubber trees by tappers employed through a government program to encourage sustainable practices and ward off any illegal deforestation attempts.
"Our condom factory, aside from guaranteeing a fair price for the rubber, employs hundreds," rubber tapper Raimundo Mendes de Barros told Reuters. "It gives the world a product – the condom – that will be very present there in Rio, to fight disease and help with birth control."
The factory's condoms are often distributed by the Brazilian Health Ministry for major events, such as the Carnival of Brazil.
Olympic organizers have said that free condom dispensing machines will be available to athletes and will include roughly 300,000 male condoms and 100,000 female condoms in addition to 175,000 sachets of lubricant.
The condom giveaways come amid much concern over the nation's issues with Zika, a mosquito-borne virus that causes severe birth defects. Australia, for instance, has said it will provide condoms with an antiviral gel to its athletes participating in the Rio games.
In February 2016, the World Health Organization (WHO) declared the Zika virus outbreak a global emergency. It now affects dozens of countries in total. The most significant outbreak, with identifiable effects on babies, has been reported in Brazil, where an estimated one million people have already been infected with Zika.

Zika-related microcephaly is a neurological birth defect that can cause a newborn's head and brain to be smaller than normal, among other developmental issues. There is as of yet no reliable vaccine against the Zika virus, although development efforts are quickly moving forwards, according to reports.
You can share this story on social media: